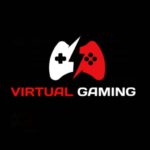 Link For Full Video: https://drive.google.com/file/d/1X-wAhp4uHIWQp9Q4uDOMs0wwR9U6xkMf/view?usp=sharing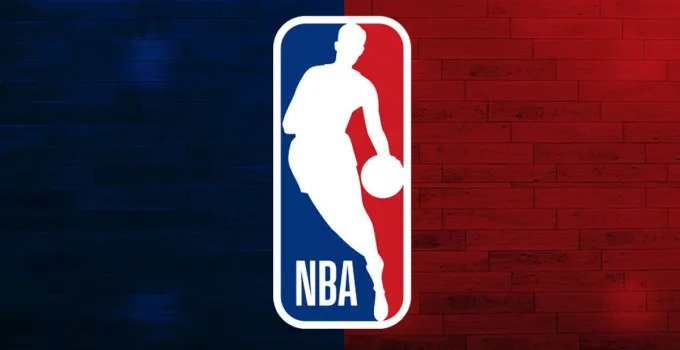 Welcome back to all VBA Newcomers and Vets into the VBA Revival Season !! Team-Up lobbies are finally up and are in full swing as players, staff and potential owners play in the league that started everything else. With Kurhow as the Commish and new/old faces on the Staff, this season is looking to be an exciting one.

With owner applications going on, a lot of Team-Up Runs going and the upcoming team draft coming in for the season. Here are my top 10 picks for this season plus some notable mentions.

Note this is team's if they are Healthy 100%



1. Milwaukee Bucks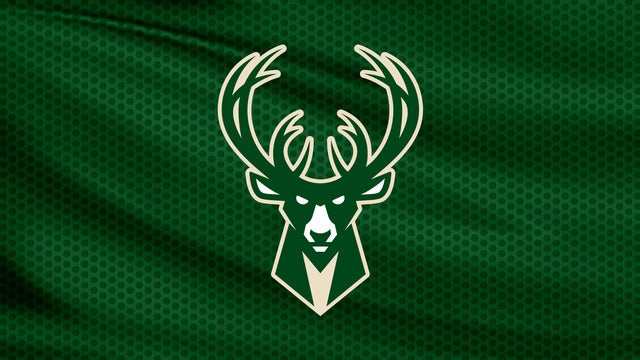 The Bucks have the best player in the game with Giannis !! Giannis can almost do it all and is an unstoppable force that any team will have to gameplan for every game. Add that with Shooters surrounding him with 80+ or higher 3, this team is dangerous under a really good Giannis user.
The Bucks also have a lot of great defenders and versatility in terms of lineup changes and different playstyles that the team can go to. The team can play Small and have Giannis play Center with 4 Wings, go with a very big lineup with Giannis at the 3 with Ibaka/Lopez and Portis, or play the traditional lineup with Portis and Giannis. This is scary in all areas of the game and teams facing the Bucks must prepare at all times for this great team.

Preferred/Different Types of Lineups: (BOLD: Preferred Lineup for sure)


| Traditional Lineup | Big Lineup | Small Ball |
| --- | --- | --- |
| Holiday | Holiday | Holiday |
| Connaughton/Allen | Middleton | Connaughton/Allen/Matthews |
| Middleton | Giannis | Connaughton/Allen/Matthews |
| Portis | Portis | Middleton (72 Interior 6'7 with 6'11 Wingspan) |
| Giannis | Ibaka/Lopez | Giannis |
2. Brooklyn Nets
The Brooklyn Nets is another star-filled team with a lot of shooters surrounding. Durant is one of the easiest stars to use in the game and can attack in so many ways. Add in Kyrie with a good user and most teams cannot defend against the two. With the team's stars is a beautiful supporting cast full of shooters and solid role players. The team can be used in many different ways, from going with the traditional lineup to going with a 5-Out Approach, Big Lineups, Small ball lineups, and potentially their very own DEATH lineup if Ben Simmons and Joe Harris return to the team for this season. The only downside to this team is the lack of Perimeter Defense IF Durant is at the 4 instead of playing him at the 3 (If Simmons doesn't return). Without Durant being the primary defender, the team is very small with Brown (Despite solid On-Ball Defense) Curry, and Irving on the wing, in which a heavy perimeter team can exploit matchups.


| Traditional With Simmons | Death Lineup |
| --- | --- |
| Simmons / Irving | Irving |
| Irving/Curry/Harris/Brown | Harris/Curry |
| Durant | Brown/Harris |
| Simmons | Durant |
| Aldridge | Simmons |
3. Phoenix Suns

The Suns have the best Starting 5 in the league in my opinion and should be an instant plug and play with anyone who chooses them. The team has 2 of the best perimeter threats in the NBA in Booker and Paul, with both having shooting/playmaking badges to make them effective in all facets of the offense. Ayton is a great jack of all trades center who can do a bit of everything, especially in a league that may be filled with really good rebounding bigs. Add in the shooting surrounding the team with Bridges, Johnson/Crowder, and the team can be tough to guard. This team is also really good on the defensive end with Bridges, Crowder, and Paul all having Clamps to defend against heavy perimeter offensive teams. The only thing that could disturb this team is when Booker cannot get it going. this creates a lot of stress on CP3 in which someone with a good user will need to create their own shot/create their offense with his 6'0 frame.




| Traditional (Preferred Lineup) | Small Lineup |
| --- | --- |
| Paul | Paul |
| Booker | Shamet |
| Bridges | Booker |
| Crowder/Johnson | Bridges |
| Ayton | Ayton |
4. Golden State Warriors

The Golden State Warriors is by far THE BEST shooting team out there for plenty of reasons. Curry and Thompson are knockdown shooters with Jordan Poole getting a big boost and Wiggins also being a 3-Level threat, this team is probably one of the best perimeter teams in the league. With spacing and solid ball movement/passing, this team can be a nightmare to face on the Defensive end for opposing teams. Green can be a liability in a 5 out but does have a hot zone on the right side of the court, he also has great badges and stats to play the center role if the team prefers the small-ball lineup. If Green isn't the answer, the team will either have options of Looney, who has high rebounding stats and badges mixed in with a green-able 69 3 ball in the right corner or (hopefully) James Wiseman if he returns. Wiseman's size helps the Warriors in a lot of areas and still has the ability to stretch the floor out better than Green and Looney or play traditional PNR Center. The team also has a lot of bench players that can be used in different ways, which makes for various lineup changes. The team also has perimeter defenders with Thompson and Wiggins with Green who can be included in Perimeter as well.


| Traditional Lineup | 5 Out Lineup | Death Lineup |
| --- | --- | --- |
| Curry | Curry | Curry |
| Thompson | Thompson | Poole |
| Wiggins | Wiggins | Wiggins/Thompson |
| Green | Bjelica/Porter/Kuminga | Thompson/Wiggins |
| Looney/Wiseman | Green/Looney/Wiseman | Green |
5. Philadelphia 76ers


The 76ers are extremely tough to face with a great 1-2 punch in Harden and Embiid as they both can run the offense. Add with a great supporting cast and you got a formidable team you can run with. Harden's 6'5 frame at PG is a problem in which he can bully opposing PG and even with a Lock switched down to him he can still bully or zoom past with his ball handle and speed. Embiid is the best Center in the game with the ability to rim protect, rebound, shoot, and score inside the paint area. Tobias and Maxey's combo is the perfect complement to the 2 stars as they can score individually with high shooting and also ball handling. Thybulle is one of the primer lockdowns in the league with a high steal and Perimeter Defense and can lock up the team's best offensive player. The only thing that hurts this team is the lack of size behind Embiid if he is spaced out, also Thybulle lack a 3 ball with a 74 with no shooting badges. Danny Green can replace him due to his 3-ball and defense but isn't as very fast nor have a better defense than Thybulle.


| Traditional | Big Lineup |
| --- | --- |
| Harden | Harden/Maxey |
| Maxey | Maxey/Harden |
| Thybulle/Green | Harris |
| Harris | Niang (Higher 3 than Green) |
| Embiid | Embiid |
6. MIAMI HEAT


Miami may be a shocker to many in this spot but they are too good on defense to not be down far in top teams. Miami has a lot of perimeter defenders and shooting on the team, mix in Bam's build, rim protector skills, and ability to not only be a paint beast but also stretch the floor and shoot. The team also has 4 perimeter threats that can score on any given night with Butler, Herro, Lowry, and Oladipo if inserted in the lineup. Heat has great backups and different lineup changes you could implement to gain an advantage over the opponents. The Heat's only problem is the lack of a true star, Jimmy Butler is good but not true superstar level to take over a game fully compare to the other stars off other teams. Defense and team effort on both ends will be important for this team to win games.


| Traditional Lineup | All-Defensive Lineup | True 5-Out | Big Lineup | Small Ball |
| --- | --- | --- | --- | --- |
| Lowry | Lowry | Herro | Oladipo/Herro | Lowry |
| Robinson/Herro | Oladipo | Robinson | Butler | Herro |
| Butler | Butler | Butler | Robinson/Tucker | Oladipo |
| Tucker | Tucker | Tucker | Adebayo/Tucker | Butler |
| Adebayo | Adebayo | Adebayo/Dedmon | Dedmon/Yurtseven | Adebayo |
7. Los Angeles Clippers


With the Clippers finally healthy in the game, this team is possibly one of the best defensive teams out there. Leonard/George combo is tough as they have the ability to lock up anyone on the perimeter with ease, both having Defensive Leader Badges both on GOLD to boost the supporting cast defense. What a supporting cast they have, Powell, Jackson, Kennard, Batum, Covington, Zubac, and Morris Sr can all contribute someway to the stars. Zubac isn't a star center but is solid big enough to hold his own inside. Covington is a perfect complement to the Stars with his defensive frame and abilities, Covington has Clamps, Intimidator, Interceptor, Off-Ball Pest with Shooting Badges to support the stars playmaking.
Kennard has 12 Shooting Badges with Blinders and Catch and Shoot, Morris has solid shooting badges, and Powell is a jack of all trades and would fit at the PG position.


| Traditional | PG For PG | Small Ball |
| --- | --- | --- |
| Powell/Jackson | George | Powell/Jackson |
| George | Kennard | Kennard |
| Leonard | Leonard | George |
| Covington/Morris | Morris/Covington | Leonard |
| Zubac | Zubac | Zubac |
8. Los Angeles Lakers


The Lakers play similar to the 76ers as the Team has a Great 1-2 punch with Lebron and AD. Lebron is still hard to stop in this game and can create opportunities with shooters surrounding the court with dimer and is still great on the defensive end. AD is more mobile/versatile big and can do everything solid with Rim Protection being the MAIN part of his game. AD has a good offensive game as well in the Post with Post Playmaker and high post control. The supporting cast is tricky but can be worked on depending on the user's skills. Melo has great shooting badges mixed in and can create on his own on the offensive end, Monk has solid shooting stats mixed with speed, Westbrook helps on the defensive end and can still help on the offensive end with his badges and speed. Bradley adds more defense on the floor with an 82 3 Ball to benefit the offense. This team can compete and win games from either end, the problem is more on the play of Lebron or the role players surrounding AD and Lebron. If Lebron not doing well, the team isn't going far its plain and simple as that.




Traditional
Lineup
Big Lineup
Defensive Lineup
Small Ball
Westbrook
Monk
Westbrook
Bradley
Monk
James
Bradley
Westbrook
James
Anthony
James/Johnson/Melo
Monk/Johnson/Melo
Anthony
Davis
James/Melo
James
Davis
Howard
Davis
Davis
9. Denver Nuggets

The Denver Nuggets with a fully healthy team is scary on the offensive end. Jokic is the best offensive center in the game and with a team fully surrounded by shooters and speed, the Nuggets will be hard to contain on breaks and on the Half-Court side. Jokic is broken in every sense of the game EXCEPT Interior Defense and PNR Defense where he struggles to defend against other bigs and wing players who attack the paint. Murray (if he returns), is the second option on the team with the ability to create for others, score with shot-creating, attack the basket with a high dunk, and layup and defend against most guards. MPJ (Michael Porter JR.) with his 6'10 frame adds to the defense despite a low defensive rating, is a knockdown shooter, and can attack the rim as well. Overall, this team has a good supporting cast of bench players and different lineups that can be brought in if Murray and MPJ return in time and can be lethal in the right hands. This team however IS THE WORSE DEFENSIVE TEAM in the Top 10 due to Jokic's and the team's interior defense, perimeter defense from the wings isn't that good enough to stay in front of other teams' best stars but can be manageable with the team's size and length.




Traditional
Lineup (Players Returns)
Small Ball
Big Lineup
True 5 Out
Defensive
(Lol)
Murray
Hyland/Morris
Murray
Morris
Rivers
Barton
Murray
MPJ/Barton
Murray
Murray
MPJ
Barton
Gordon/MPJ
Barton
Barton
Gordon
MPJ
Jokic
Nnaji (85 3)/MPJ
Gordon
Jokic
Jokic
Cousins
Jokic
Jokic
10. New Orleans Pelicans OR Memphis Grizzlies


PELICANS

Pelicans have a pure offensive team with a lot of variables to defend with Ingram, McCollum, Zion, and Valanciunas who can all shoot and attack at all levels of the court. Ingram, CJ, or Zion can score in the half-court as the primary offensive player and playmaker while Valanciunas and Zion can post up or spot up as well. This gives the team so many ways to attack defenses as they can use screens, size advantage, spacing, and cuts to drive defenses crazy. Herbert Jones is a solid defender and has wingspan with Ingram added to the wing to defend in front of players. Add McCollum shooting and shot-creating abilities with badges with Valanciunas' Screens and both McCollum and Ingram can be freed open. The only problem is the lack of true defender on the team except for Jones, No one on this team have the badge clamps or can stay in front of players for a long time.






| Traditional | Small Ball |
| --- | --- |
| McCollum | Graham |
| Ingram/ Snell | McCollum |
| Jones/ Ingram/Snell/Murphy | Ingram |
| Zion | Zion |
| Valanciunas | Valanciunas |
Grizzlies

Memphis is a really good defensive team with a solid starting 5 with defense and shooting surrounding Ja Morant. Morant is one of the best PGs in the game with the ability to attack the rim, get into his mid-range shot, shoot threes and be a playmaker for his team. Bane is a really good shooter with an easy shot followed by Brooks' defense and semi-shooting, Jaren Jackson can play defense on all fronts with Adams being an absolute force in the paint with high offensive rebounding and finishing in the paint. The only player that can really come off the bench in my opinion is De'Anthony Melton due to his defense and shot release. The problem with this team is it will only go as far as Ja Morant will take it. The team can score off his playmaking and be a dynamic team, however, Morant needs to score around 20+ to be effective. Defense on this team is key, may struggle if Morant not doing good but they have a lot of pieces on the defensive end to keep you in a game.




Traditional
Morant
Bane/Melton
Brooks/Bane
Jackson. Jr
Adams

Honorable Mentions



Chicago Bulls: Lonzo coming back helps the team as far as perimeter defense and gives time for Lavine and Derozan very little responsibility on the defense however, Vucevic is not a good big despite stats.

Atlanta Hawks: Trae Young and Capela combo works and the supporting cast add however they need to depend on Trae Young a lot for the offense. Defense is ok but not frustrating enough to put fear in opponents

Utah Jazz: Good Defense team with balanced shooting with a supporting cast. Gobert is the best rim-protecting big in the game and Mitchell can score despite his size, the problem is that the team doesn't have a lot of creators, especially facing a really good defense team. In any event, they do face a solid/good defensive team, the Jazz wouldn't have enough firepower to win.

Cleveland Cavaliers: Good team with Garland's Shooting and playmaking, size and length of lineups with Mobley, Love, and Allen. The team has little to no weakness and the only reason they are outside of the top 10 is pure because the other 10 teams are just better than them.

Minnesota Timberwolves: Towns is one of the top shooting badges and creates a lot of problems for the opposing team on the defensive end, Russell is the go-to guard with solid wing options with Edwards & Beasley, the team also has a solid supporting cast and good shooting. T'wolves problem is on the defensive end, the team cannot stop a star player from taking over a game.


*BAIT TEAM: CELTICS !!! DO NOT TAKE THIS TEAM UNDER NO CIRCUMSTANCES !!!