Before the life of the VFL was… The VFL. This league ultimately extends all the way back to 2011 where the young minds of Fatal attack and others thought it was a good idea to create a 3v3 league. This league was housed on a website called LeagueArena as some of you know. For those that are new to this league, I would like to welcome you on a history lesson. From Madden 11 to Madden 25, the VFL was a league that lasted 14 seasons long. After Madden 25, EA decided to pull the plug on Online Teamplay and put more focus into MUT. 3 years later, MUT finally released a gamemode in which players could play a 3on3 within MUT. When MUT Squads became a thing, we tested the idea of running a league where teams competed in a MUT environment. This was housed under the company called Elite Team Play which in that era was called the EFL. 
google.com, pub-9964423801906113, DIRECT, f08c47fec0942fa0
During the last 10 years, the league has seen many players come and go. However, with the revival of the league, I wanted to focus this article on players that played in the Old VFL that are currently in the league. These 5 individuals had great success in the old league but the question is, can they continue their legacy after many years of absence? This list has no order.  
Hutch x81
Hutchx81 aka TheHutch07 set the standard of a successful owner in the early days. You would compare him as the Vince Lombardi of the VFL. This guy season after season was able to put together a competitive roster every year. He presented ownership well and what I would consider a pioneer of the VFL when it first started. 
Accolades
2+ Superbowls
2+ QBOTY
1x DBOTY
5x Owner of the Year
1x MVP
6+ probowls
Old VFL HOFer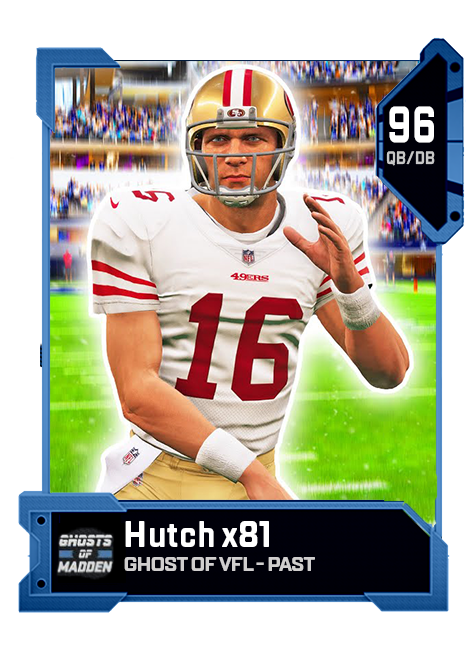 WillyDatDude
WillyDatdude aka Ugongetthiswork1018 aka ImUncleWillyson was considered one of the preimer defenders in the league. Multiple superbowl winner, and probowler, this dude emphasizes that Defense wins championships. 
Accolades
5x Superbowl Champion
1x LBOTY
2x Owner of the Year
1x Superbowl MVP
1x Defensive player of the year
5x Probowler
Brownies
Brownies aka iiNsANiiTyo was a multi-threat offensive player who had multiple successes under RB and WR. He made a impact right away once he came into the league as a rookie by winning WROTY and Rookie of the year in the same season. 
Accolades
4x Probowler (2x at RB, 2x at WR)
1x WROTY
1x Rookie of the Year
Shady on Xbox
Shady on Xbox aka BulkKiller1 was considered to be one of the best RBs for many seasons along with a top notch defensive back. In Season 10, he received both probowl nods for both RB and DB. As a lot may know, its quite an achievement to get a nod at one position, but earning them on both sides of the ball is very impressive. 
Accolades
1x RBOTY
9x probowler
JPxProdigie
JP was a player who not only made a presence on the field, but also in the boardroom. In the early days, JP went above and beyond to help the league grow and created content to efficiently market the league. 
Accolades
4x Pro Bowler
2x INT leader
2x VFLPA Prez
1x Walter Payton MOTY
Old VFL HOFer
Season 1 Superbowl Champion in this VFL. 
Honorable Mentions
NORTHZIDE
Kuhrow