Congratulations on the Chiefs and Ravens making it to the Super bowl. Both teams have played great in both the regular season and playoffs. I'm going to spend time on this article highlighting the 9 starters from each team and how they played this season. Without further ado, lets get right into it. 
google.com, pub-9964423801906113, DIRECT, f08c47fec0942fa0
AbyssZl – Coming off an MVP season, Abyss is the best QB coming into the superbowl. He set multiple single season passing records while posting 38Tds 8Ints. 1st in the league in QBR (min of 100 attempts) and went 10-2 this season.
IamBeaste – With a 7-5 record, beaste has preformed well this season. Finished 6th in the league in passing yards while throwing 19TDs to 7 INTs. Don't sleep in his ability run as he averaged 8.4 yards per carry. 
XxBig Marc – Marc joined the Chiefs via trade earlier this season but I wouldn't sleep on him. He has the talent around him to win games. 11th in passing yards, Marc finished with 11TDs 15INTs. He finished 6-6 on the season. 
Breesuss – Finishing 4th in passing yards and posting a 28TD to 14INT campaign, Breesuss easily earned Offensive Rookie of the year. He went 9-2 this season as well as finishing top 5 in rushing stats for a QB. 
Aceboogs – With a 6-3 regular season record, Ace finished 9th in passing yards while going for 16TDs to 8INTs. Ace finished 2nd in rushing for a QB and considering his line has been mixed around multiple times this season, its impressive to have a positive win % with the stats he got this season.
xGam3xGreenx – Game had a sub-par season at QB. 10th in passing yards along with a 15TD to 15INT campaign. Only 8 games were reported which translated to a 4-4 record. However I do think he has more losses than wins which puts him at the only QB to have a negative W/L record by both teams.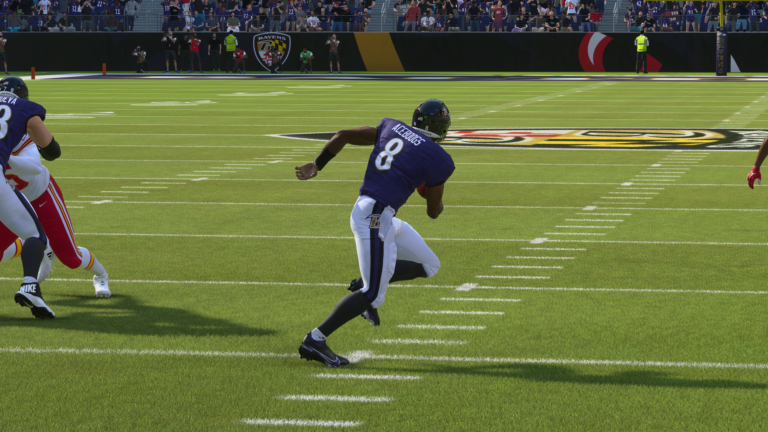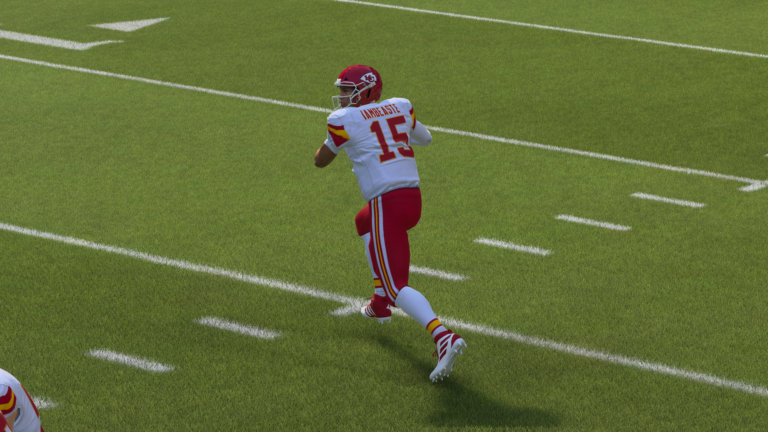 Th3 R3al3st 260 – Finished 11th in rushing yards, with 6 rushing TDs. has earned 796 yards from scrimmage which puts him as a dual threat at RB who can average 5 yards a carry and pick up those critical 3rd downs in the passing game. 9-2 record while playing RB this season.
Clutchxking215 – Finished 15th in rushing yards while completing 23 recs for 200+ yards. Clutch is on a pass heavy offense so its expected for his numbers to be lower than usual. Clutch is a solid RB and dependable when needed. 6-5 record this season at RB. 
Natecashmoney – Nate was traded from the Bengals this season and has the most rushing yards and receiving yards at RB on the Chiefs this season. Finished 5th in rushing, he surpassed 1k in total yards from scrimmage. statistically shown, I believe Nate is the most utilized and skilled RB on the Chiefs going into the Superbowl. 
ebokKtsop – The only RB from both teams that has more receiving yards than rushing. He has rushing for 300+ while also receiving for 300+. He went 8-2 this season at RB. I would consider ebok a top receiving back in the league.
Justt Smoove – Traded from the Chiefs, Smoove is looking to prove himself that the Chiefs made a mistake by getting rid of him. He averaged 7.5 yards a carry this season which is the league best for any Running back. Since being on the Ravens, he has went 4-3. Smoove has earned 555 yards from scrimmage this season. 
TLPKavious -I dont have enough data on Kavious to give a breakdown. He was replaced by Xerox in the playoffs and from my understanding, he has been reliable toward his line.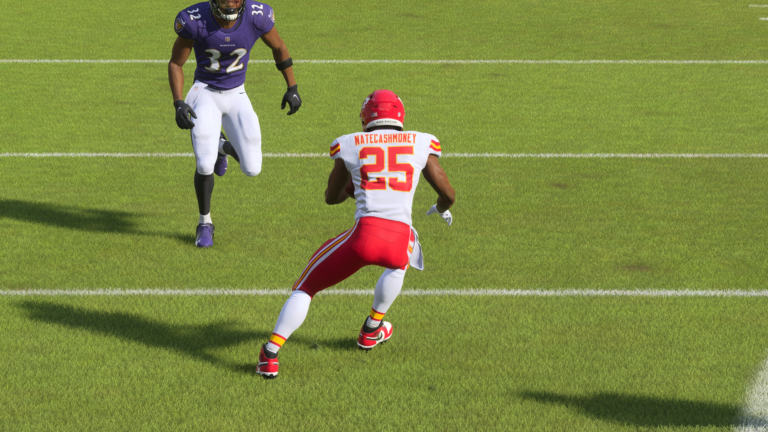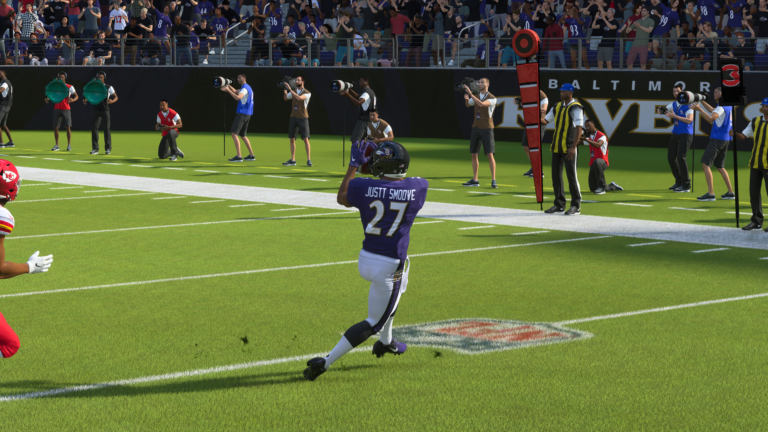 Gabe ily – The best WR from both teams. Finished second in the league in terms of receiving while not even playing WR the whole season. Traded from the Bucs, Gabes season was pretty much saved and continued to be a force in the league. Gabe went 8-4 this season at WR.
BeefyChub – Beastes brother finished 7th in receiving yards while scoring 19TDs. 7-5 was his record this season and keep in mind, he is a Rookie. I believe he was in discussion for a ROTY award so dont sleep on Beefy. 
GaabageAssassin – Another stud at WR. Earlier on in the season, he was pumping out MVP caliber stats. He made the switch to another line and was still able to put up great numbers. he finished 4th in receiving yards while scoring 24 times. 
Kuhrow – Posting a 9-2 record, Kuhrow preformed well this season. 6th in receiving yards, 4th in Receiving TDs, 5th in RAC, he is a weapon on offense. No awards this season however considering alot of WRs balled out this season. 
Outaker24 – Very similar stats to Kuhrow while posting a 7-4 record this season at WR. Has played on two different lines during the season which adds some more value to how he preformed this season.  
Kdot8932 -Kdot was traded from the 49ers earlier on this season and has been the journeyman WR on the team playing wherever he needs to play. Not enough stats to give a breakdown on Kdot.