1. PHOENIX SUNS (5-1)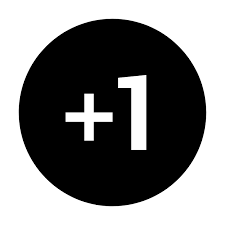 google.com, pub-9964423801906113, DIRECT, f08c47fec0942fa0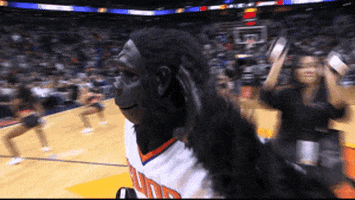 The results of the Suns having the best record in the conference, as well as the entire league, should be a surprise to no one. They have two dominant point guards in MrxxUSERxxPICKx and Primo Re; both who have finished in the top five for assists. With both players dominating the league, they both finished 3-0 and the rumor has it that the team would've finished 6-0 if they didn't have to use an ECU. They also have the highest point differential in the league which means that none of their games have been particularly close. Despite the PGs, they have solid players all around. Ruthless is one of the top scorers in the league with Mikal Bridges. x KING JON x is leading the league in rebounds and Dat Boy Kelz is also up there statistically. This team has the user skill in both lines to continue dominating. The question is whether their diva tendencies will lead to trade requests or their downfall. The ego on this team is ridiculous and Jon is like Lisa Ann. If they can continue their high spirits, I see Week 2 ending very well.
2. Los Angeles Lakers (4-2)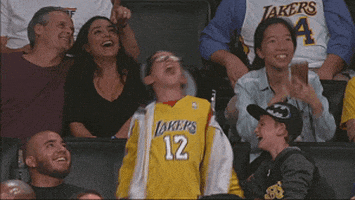 As much as I love to admit that this roster is poop and I love to troll them, they have surprised everyone within the league. I personally thought that they were going to be tied for the worst in the western conference with the Clippers. Unlike their Los Angeles counterparts, they are not a disaster. They beat teams like the Grizzlies, Suns, and Nets in order to achieve this record; teams with above average records. With Shady averaging a consistent triple double and Von absolutely demolishing his matchups, they have potential to make some noise. As for the other line, champ and Fear can hold their own as the stars. However, they have some surrounding role players like Taco and Shig who are doing the best they can with Melo. They have been shooting well and have been rotating decently too. As much as I like to hate them, their record speaks for themselves. The question is whether or not they can continue this hot streak for the second week. They play Suns, Grizzlies, and Warriors number one lines. Will their hopes be shattered and be brought back to reality? They have a tough week ahead but we will see if this record is a fluke or if they really are better than what we imagine. Keep proving everyone wrong!
3. Memphis Grizzlies (4-2)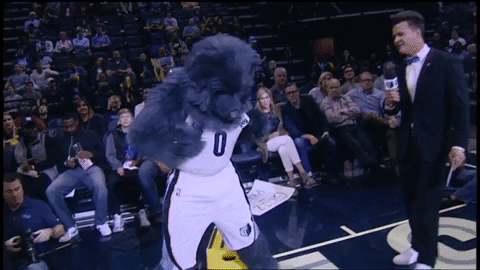 Since preseason, I had this roster as the third best team in the Western Conference; as for now, I was correct. They have been solid. In terms of clevelands line, they ended the week 3-0. He has been having an MVP type of season so far with almost averaging a 40 and 20 week. If he can continue his idea of production, I hardly see his line losing. He is taking full advantage of how explosive Morant can be on this game; he is practically unguardable with a good user. In terms of notable wins, they won against the 76ers best line as well as the warriors best line. Post Kobe and Elijuw0n have been the highlight players from his line that make it even easier for him. Elijuw0n is averaging nearly 30 with a role player and Kobe is dominating the boards with Steven Adams. Their second line has been struggling. They had to played with Lord Artie who is one of the worst Ja Morants I have seen and I have seen myself play; THAT is saying something. With the addition of Im Da Truth (who is a huge upgrade from Artie), and trading for bennie beem, I think this team will have an amazing Week 2. Look for them to jump to second or first in the conference.; their most notable game would be the 76ers this week.
4. Golden State Warriors (3-3)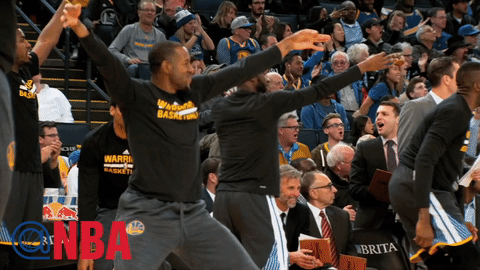 In terms of the Western Conference, they have had a disappointing Week 1. In my opinion, they have one of the best users in the league but unfortunately could not get it done. King Mizzark and Gee Money have not played 2K consistently enough for a long time so maybe the record has to be with the rustiness; as time goes on, I expect them to get better and better. Their number one line ended the week 1-2. They dominated the 76ers by nearly 30 points with King Mizzark and Bron having 40 points a piece. However, they could not get it done against the bucks or the grizzlies. In terms of their second line, they went 2-1. They beat the Heat with an ECU in Johnny Wheels and the clippers who are notoriously the worst team in the league. They have made some roster adjustments since then by adding Big WadeO, and Shaun. In my opinion, they upgraded their roster and I believe they will have a better record Week 2. 
5. Los Angeles Clippers (2-4)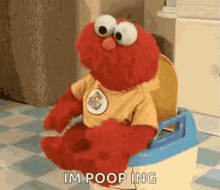 I originally projected this team to at least be fourth in the conference but I didn't think they could worse than that; I was dead wrong. They were some cheeks all around. Unfortunately, the GM of the team had some kind of public breakdown and left all together; leaving Redhour in a rock and a hard place. I do not think there were any highlight players from this team in terms of Week 1. Well, outside of Lucky who has been doing his best to average 30 with Kawhi. They had some potential with Traynor and Woohdy but ultimately, they couldn't reach it. I personally do not see this team competing with the other teams; however, Redhour should be applauded for attempting to try and make some moves despite his GM quitting on him. He ended up trying to trade for the entire Heats second line. I do not know if it was the heat or them, but they are also some cheeks; there was no upgrade (maybe even a downgrade by losing Traynor and Woohdy) but maybe the morale of the locker room will brighten up and lead to some wins. With the acquisition of Gaabage and Banks, maybe this team can pull out a couple wins next week and prove me wrong.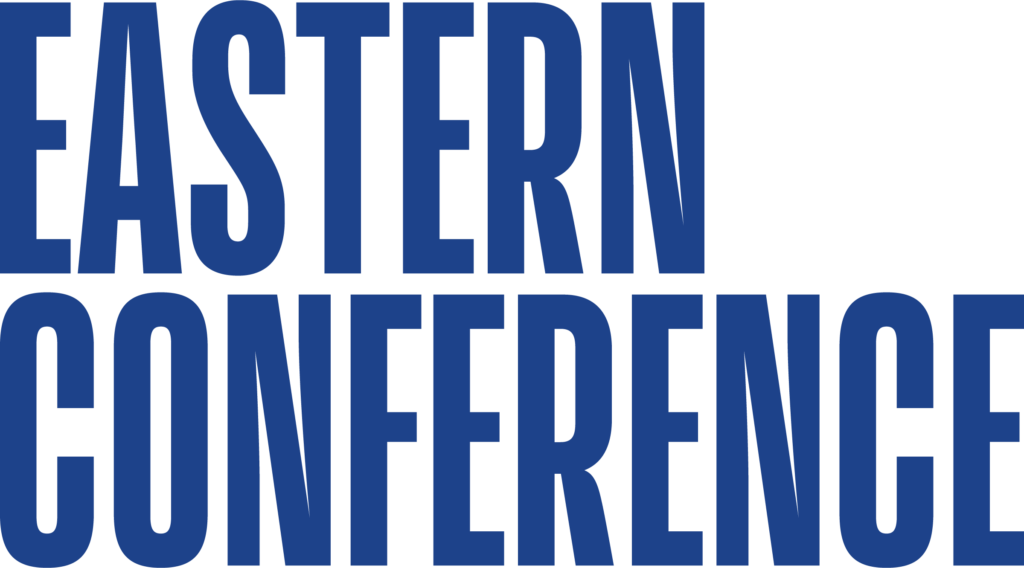 1. Brooklyn Nets (4-2)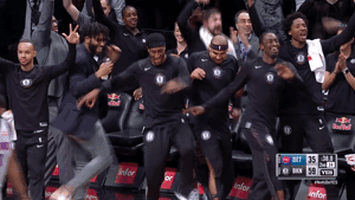 Although not many people know who the Nets roster consists of user wise, I know they had potential to be at the top of the league. I predicted that they would end up number 2 but they surpassed my expectations and lead the conference with the best record and the highest point differential. Due to a lack of box scores posted, I can't give a detailed analysis but I know NWO Bodega ED and LA Chaos have been their best players this season. With both lines going 2-1, they proved that chemistry is everything. My predictions of this team before the season even started consisted of making fun of their offense. Unfortunately, four teams have fallen victim to their nonchalant motion and paintball offense. I will never understand how it works or why it even works, but it has led to them being at the top of the conference; look for them to continue this style and staying at the top. This team is very hard and annoying to guard. They came into the league with not many people knowing them but I have a feeling people will know them after this season.
2. Philadelphia 76ers (3-3)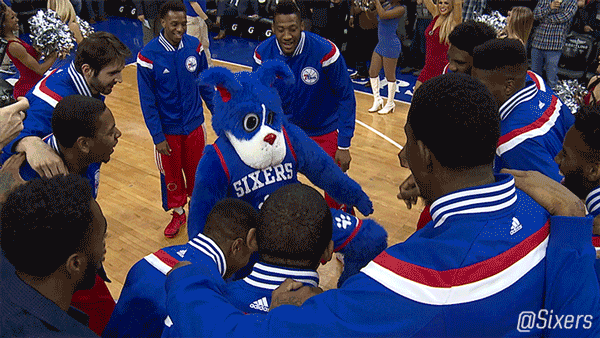 In terms of what I thought they would be in the preseason, I originally thought they would end up being 4th in the conference. However, they exceeded my expectations. DROCK had one of the worst drafts possible but traded for Switzo; he gave him the keys to the organization and got out the way. In doing so, he was able to recruit Citrs and Saver. With them three and Kurupted, they will do what they can to salvage this season and make a run for the championship. In terms of highlight players, both Switzo and Citrs have been averaging roughly 35 and 10 with James Harden. They have split the talent and let Switzo have his own line. The number one line with citrs, awesome, kurupted, tmo, and saver have potential to be one of the best lines in the league. However, it is up to the second line to hold their own. The question is whether Sonic, Stimothy, and DRock are able to hold their own as role players and not sell Switzo bag. In terms of players, they are momentum driven. If their team is doing good, they will excel. If their team has a bad week, expect them to break apart quickly with a lot of drama.
3. Milwaukee Bucks (3-3)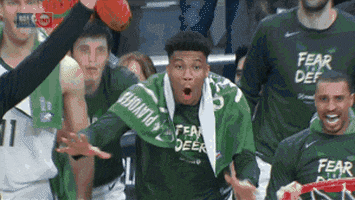 They were originally predicted to be third in the east and I was right; despite having the same record as the 76ers, philly holds the tie breaker due to beating them when they played which puts them here. In terms of the team, they have potential. Giannis is the best player in the game and Zhajesus/Aeata22 have been having a tremendous season. They have been having explosive games like 25 and 25 or 32 and 12 or 37 and 19 or 28 and 20. However, that is also a worry. If the giannis is having games like that, the team should have a better record than .500. In terms of consistent players, they have Lord Relax, Woozy, and Kavious (one game) who have been doing their best in terms of the role they are in. In the games they lost, there was always a role player who shot bad. Therefore, I think their key for next week will be consistency. I have hope that such a star studded team on 2K will be able to compete in the East. The users have the skill, but it is up to them to put it all together. If their entire team can shoot consistently, it will be over for the opposition. It is note worthy that the games they lost, it was single digits; especially the grizzlies game when they ran away with it in the fourth quarter. I have trust that Stunna and the group will bring it all together for Week 2.
4. Miami Heat (2-4)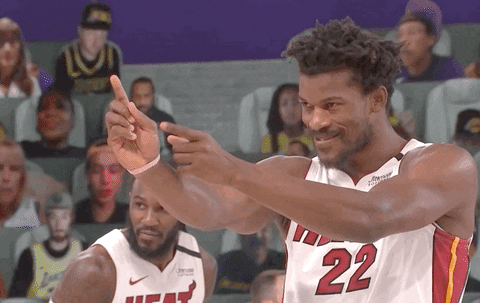 Outside of the warriors in the west, this is one of the more disappointing results after the first week; their main line has been had promise to go undefeated with the star studded talent of Fab, Gabe, and Kuhrow. With Bama and Jaydubb as the role players, they were considered one of the best lines in the league. Unfortunately, that was not the case. They were beat by the Nets by almost 30. However, in the preseason, everyone said that the second line was a risk and we could not wait to see how they ended up. Unfortunately, the decision to get them bit Fab and Gabe in the butt because they were horrendously cheeks. With the big brain IQ, they were able to trade that entire line of assness for Sorci, Woohdy, Bud, Traynor and LJ. Bud and LJ are not the greatest players but they do well with their counterparts; Bud excels with Kuhrow by his side and LJ excels with Traynor by his side. Evidently, I think they have gotten exponentially better through the trades. I predict they will have a dominate second week. Fab has made a return to Bam for an entire week. I believe that line will be great; the question is whether sorci and Kuhrow will be able to pull their own weight and get the second line some wins.
5. Boston Celtics (0-6)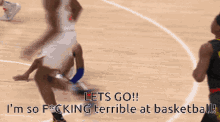 Unfortunately, I was right. I knew the users were good but I knew that having the Boston Celtics were going to make them have a miserable season. I will be very surprised if they even end up close to being .500. In Maccs defense, two of his best players retired on him. However, it is their fault for choosing the Celtics with the Hawks, Cavs, Nuggets, Pelicans, and Jazz all available. At this point, the biggest thing Macc can do is just get his team to show up for games. He has gone through a couple forfeits due to the situation with his team. Hopefully the second week will be favorable for him but I highly doubt it. There is no deep analysis I can go into due to the lack of games played. The one game they played, they got 40 pieced by the grizzlies and everyone shat the sheets; that was their best user line as well. I think its going to be a rough season for them. The best they can do is just show up. In terms of roster moves or trades, its going to be difficult to move anybody because everyone on his team is just people he knows. Therefore, the interest by other teams will be low. He is just going to have to stick it out and hopefully he does not end up 0-12.