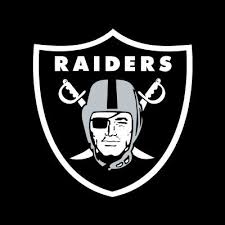 LAS VEGAS RAIDERS
google.com, pub-9964423801906113, DIRECT, f08c47fec0942fa0
Owner Mr Ohio
4th Ranked Team (Picked 6th)
Positional Ranks
Quarterback 2nd
Running Back 4th
Receiving Core 3rd
Offensive Line 8th
Front Seven 6th
Back End 6th
Da Raiiiiiiiiiiiiiiiiiiiiiiiiiiiiiiiiiders (Chris Berman voice) come in as my 4th ranked team. Some of you newer people may not remember from season one that the "we ball" gang took these same Raiders (well, with WR Henry Ruggs) to the superbowl in season 1. They may not have Ruggs anymore but they replaced him with another speedster Desean Jackson (95 speed). They arguably have the best quarterback in the league (depending on your values, but an accurate passer with 91THP is awesome). The running back solid in Josh Jacobs and they have a decent receiving back in Kenyan Drake. The offensive line could be a problem. The ranks were based off for sure starters but like the Eagles, Richie Incognito isn't factored into the algorithm. If they can sub him in they climb the ranking abit. It's funny that the higher my rankings go the more you forget to bring up they even have an Xfactor tight end in Darren Waller. Stud!
Defensively they don't have any huge name players BUT they have a solid core that with decent users should do fine. Well… aside from linebacker (yikes). Maxx Crosby (LE) and Yannick Ngakoue are good players to have coming off the edge. They also have one of my favorite defensive backs in Casey Hayward (still can't believe the Packers let him walk years ago, imaging him with Jaire) and the youngster Trayvon Mullen Jr. The safeties aren't terrible to user either in Abram (92 speed), and Moehrig (90 speed).
Mr Ohio has a good team here and if he has an impressive draft this is going to be a team that could be scary. This might be as close to gun slinger as there is in the league this season. I'd like to see him draft a good running back to try and get the most from Jacobs, especially if they can sub in Incognito at guard. Defensively go and get a pass rusher who can dominate with Crosby. This team was a steal at the 6th pick in the draft.