Congratulations to the selected Owners for this upcoming season. This is a pivotal time for our league and possibly a new beginning toward something great, moving forward. Personally, my goal is to see everyone flourish and for us to band together and make this community stronger than ever. Cheers to everyone involved, below I'm ranking each owner 1-8 and doing an NFL coaching comparison. 
#8 Johnny Wheels – Coaching Comp = Jeff Saturday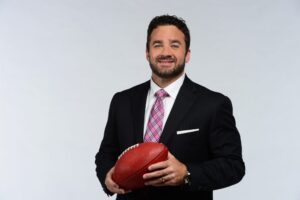 To start things off, we begin with the VFL underdog himself, Johnny H. Wheels III. A true underdog story, Johnny was once looked at as a very late round draft pick/ 3rd line player, but through major trial and error- he's managed to become a well-respected/dedicated user in this league. Much like recently appointed HC Jeff Saturday, Wheels starts his Owner journey with a small sample size of experience but has phenomenal promise and opportunity to succeed.  
#7 DROCK- Coaching Comp = Matt Rhule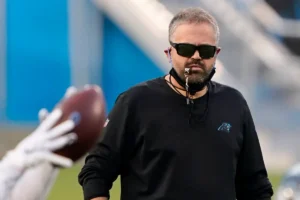 DROCK aka Mr Tuxedo is back as owner for what is being called a "Make or Break Season". Now on paper, he most certainly has the ability to lead his team to the promise land. DROCK is very active with In-Houses, he knows the game well and is more than familiar with the IN's and OUT's of being an Owner. The major question mark here is, can he put all his past experience to good use and prove all his doubters wrong? Similar to Rhule heading into the 22 NFL season, he will either sink or swim.  
#6 TpBraves57- Coaching Comp = Kevin O'Connell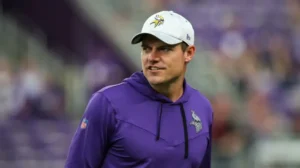 Braves heads into this season after coming inches away from a VFL title back in Season 6. I remember at the start of Season 6, Braves was an undrafted QB fighting for a roster spot on whatever team would have him. Fast forward to playoffs, Braves converts to WR and puts together a quite impressive 7-2 record. Similar to O'Connell, Braves has MASSIVE upside, but will be faced with the typical question mark for any newly appointed owner- Does he have what it takes to create and lead a team?? 
#5 AceBoogs – Coaching Comp = Doug Pederson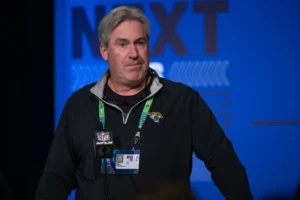 Ace has been here before, similar to my coaching comparison Doug Pederson. A true veteran of the VFL and back-to-back Superbowl finalist- Like him or hate him, results matter more than opinions. The true test will be forming a team that not only is cohesive enough to win but will get along for an entire season. Ace has the tools and the experience- the question is, what will he do with it this season? 
#4 TxJamesSmithTX- Coaching Comp = Sean McDermott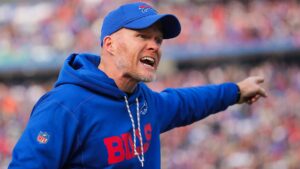 Let the TxJamesSmith Hype Train commence! Smith is an owner that could easily be #3 on my rankings, but I decided to hold him back due to his commitment of playing with his friends over possible better VFL talent. Now it's commendable that he showcases that type of loyalty, but will that loyalty cost him a chance at a title? 
#3 Lucky- Coaching Comp = Kliff Kingsbury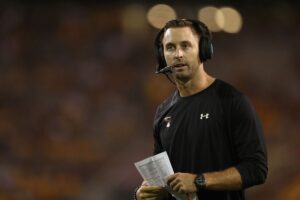 At #3 this is a bold prediction for an owner that two seasons ago, almost pulled off the Ultimate Cinderella Story. Coming into last season, Lucky had an opportunity to solidify himself as a top-level owner. He aligned himself with one of the top RB/DC users "IBPROFAM" as his GM and secured at that time-quite possibly the most talented top level QB available for bidding "Shig". Unfortunately, his team's season fell apart due to his questionable bid selections and lack of chemistry between lines.. then his star player quit on his team 2 weeks before playoffs. Much like his coaching comp Kliff Kingsbury, this is a make-or-break season that will either end in glory or in flames. There is a rumor circulating between inner circles that pegs another highly touted QB stepping into Lucky's GM role, we shall see.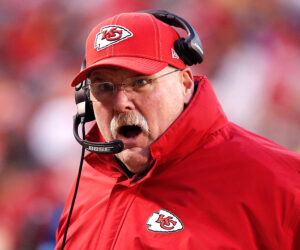 #2 Abyss- Coaching Comp = Andy Reid 
What more needs to be said about this next owner? From the time I joined this league in Season 3 to current day, Abyss time and time again has been an elite level QB and someone who is purposely avoided in line matchups every season. Last season his "downfall" was simple, instead of taking on the responsibilities of Owner, he decided to play second fiddle and GM for Groff. Is Season 7 his Revenge Tour??? 
#1 Ebok – Coaching Comp = Sean McVay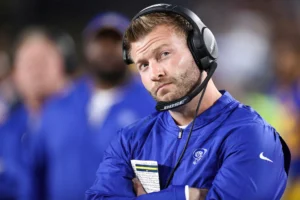 It pains me to publicly admit this, but last season Ebok and company put together a sensational championship run! Their season did get off to a rocky start and many doubters including myself, definitely let him hear about it in General Chat. Though, just like Sean McVay and the Rams in the 2021 NFL season, it's not how you start- it's how you finish. Coming into Season 7 now, Ebok and his future teammates will have a major target on their backs- heavy lies the crown and when you're hands down the league's biggest troll… major criticism comes with the territory.