An Article by DtM x KoolAiDz & SixthMallard
In this list, I provide my rankings on who I feel should win MVP this season based on the stats that have been inputted so far. Just note, factors such as win/loss record and strength of schedule are highly taken into consideration. I also recognize there are many players having a great season, so a small honorable mention list will also be included. I would also like to thank Cascade, for taking the time to assist me in completing this article and Nate for posting this article for us. 
google.com, pub-9964423801906113, DIRECT, f08c47fec0942fa0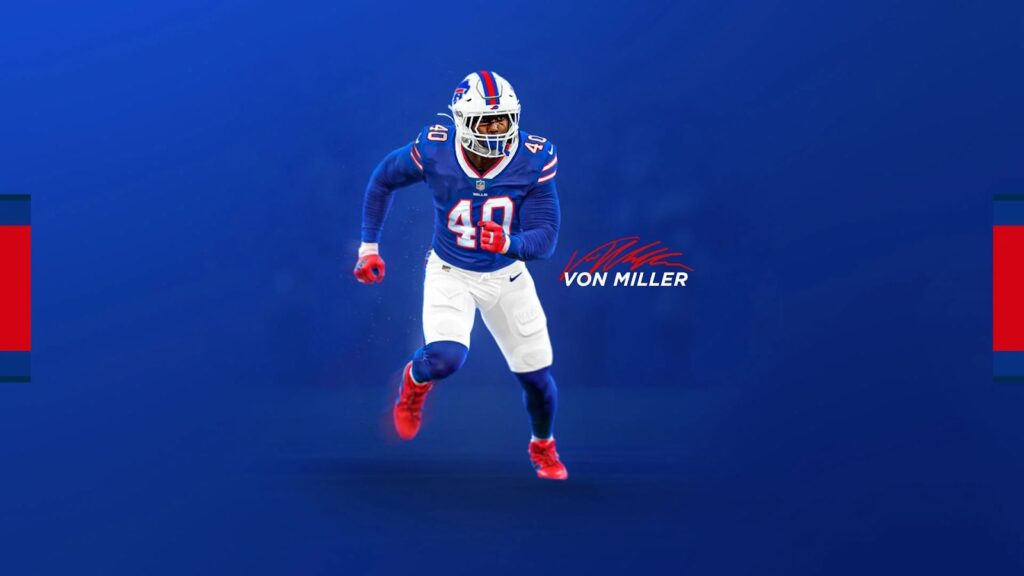 Getthiswork1018 RB/DL (9-0)
Offensive Stats: 125 Rush | 931 Rush Yards | 7.4 YPC | 13 Rush TDS | 6 Rec | 66  Rec Yards | 14 RAC | 3 Rec TDS
Defensive/Special Teams Stats: 64 TFLS | 35.5 Sacks | 13 KR | 403 KR Yards | 1 KR TD | 2 PR | 14 PR Yards
Long-time veteran Gethiswork, better known as "ImUncleWillySon" is out here on a mission wreaking havoc against every opponent he has faced. The man is clear favorite so far to win the award with his undefeated record and the fact that he is the overall #1 RB and #1 DL when looking at everyone's stats. From torching others with James Cook to getting instant pressure with Von Miller, the man can clearly do it all. If he continues this production for the last week of the season, I don't know if I could see anyone else winning this award.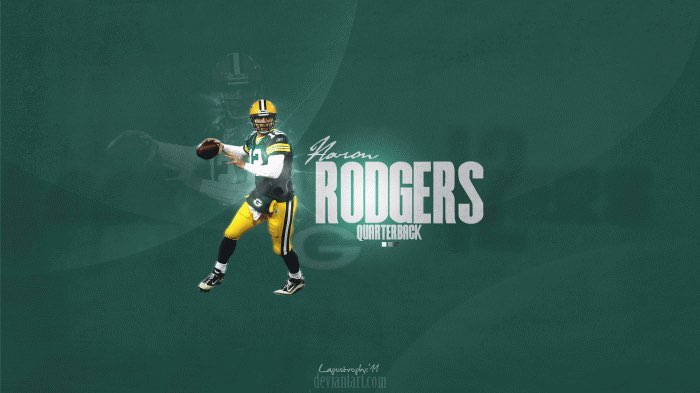 IR x Brady QB/LB (8-1)
Offensive Stats: 99 Comp | 145 Att | 2119 Pass Yards | 21 TDS | 13 INTS | 68.3 Comp% | 5 Rush | -3 Yards | 5FGM | 5FGA
 Defensive/Special Teams Stats: 3 TFL | 10 DEF INT | 277 INT Yards | 2 PDEF | 5 DTD | 5 FGM | 5 FGA| 18 KR | 571 KR Yards | 2 KR TDS
I think it's clear to most that the individual who has a close chance against Willy in the MVP race this season is Brady. While his RB, North managed to win MVP last season, Brady seems to take it upon himself to be the next who ends up winning this award. It would be a great accomplishment for this line to have two of the three individuals win MVP back-back seasons. Apart from his only loss to the Ravens (Champ, Farah, Accountant), Brady has just been dominating his opponents. I've seen games where this man will proceed to put up 40+ points and beat his opponents by double-digits. Another person to keep a close eye on as we approach Week 4.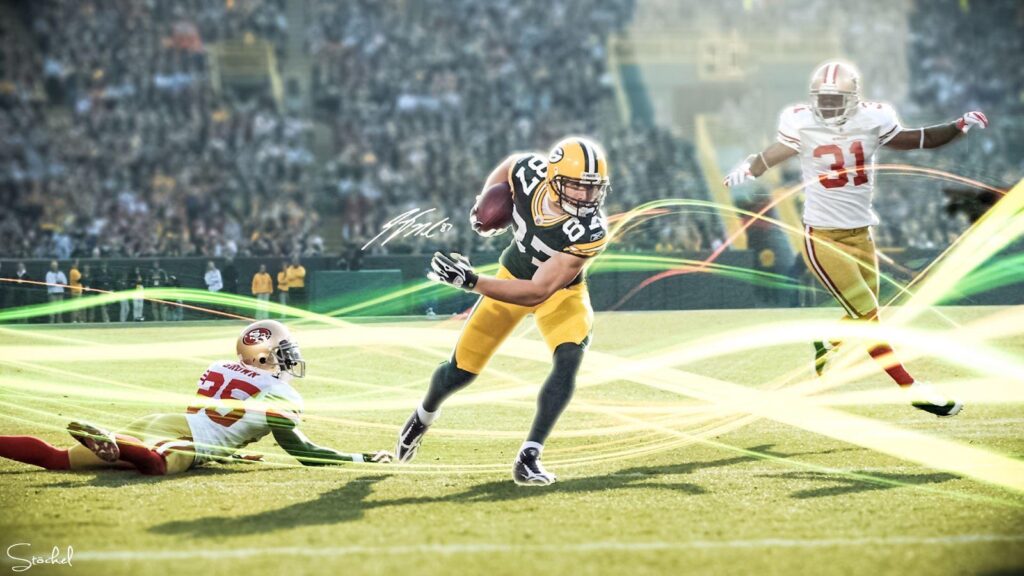 Never Practices WR/DB (8-1)
Offensive Stats: 87 Rec | 1971 Rec Yards | 21 TD'S | 577 RAC
Defensive/Special Teams Stats: 12 TFL | 11 INT | 121 INT Yards | 4 PDEF | 1 FF | 1 DTD
Rivals, fellow line-mate of both North and Brady also makes it toward the top of this list. We say that most of the receiver's stats come from the QB throwing it to the CPU, but I've seen this man go up and moss opposing DB's while running his own routes and getting open for Brady. On defense, this guy has also been known for his great users. It's not a surprise that this line always manages to find success each season. Being the #1 WR in stats and top 5 in DB stats Rivals makes a strong case for himself at MVP.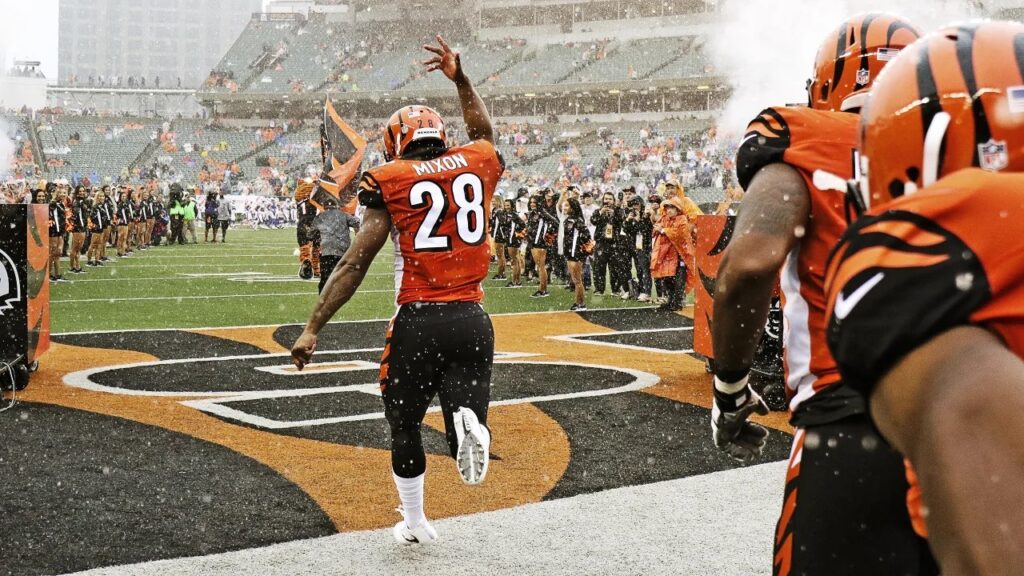 UngluedTiger360 RB/LB (8-1)
Offensive Stats: 137 Rush | 812 Rush Yards | 5.9 YPC | 12 Rush TDS | 2 Fum | 17 Rec | 227 Yards | 2 Receiving TDS | 196 RAC
Defensive/Special Teams Stats: 10 TFL | 0.5 Sacks | 6 INT | 68 INT Yards | 2 DTDs | 22 KR | 617 KR Yards | 1 KR TD
Essentially ROTY in Season 5, Tiger has entered the league and proceeded to have two great seasons in a row. It seems him and Koolaid are finally on the same page and are now able to consistently win their games. Tiger has been killing it on the offensive side with Mixon but also seems to be an all-around threat. The YPC can be a concern to some, but Tiger has been a pivotal piece for the Bengals at 1M as they try to make a playoff run. Let's see if their line as a whole (Tiger, Koolaid, Outaker) can continue to stay on page and finish the season 11-1.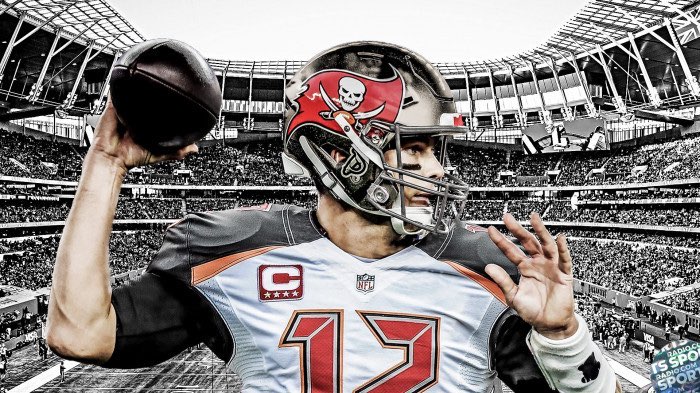 eboKtsoP QB/(LB/DB) (7-2)
Offensive Stats:  81 Comp | 127 Att | 1644 Pass Yards | 14 TDs | 11 INT | 3 Rush | 4 Rush Yards | 1 Rush TD
Defensive/Special Teams Stats: 19 TFL | 1 Sack | 9 INT | 151 INT Yards | 3 PDEF | 2 DTDS
Many questioned Ebok's bidding price at 16.5M but he's gone out and proved everyone wrong this season. Ebok has gotten himself the best record on the Tampa Bay squad and from the VOD's I have watched, he has managed to use Brady's Madden abilities in an efficient manner. We thought Breesus would be the one to play QB this season but Ebok was the one to step up and help this TB squad to a 16-11 record. I understand the TB squad has received a lot of ff's, but Ebok's performance should still be recognized as a whole especially with the type of competition he has had to play this season.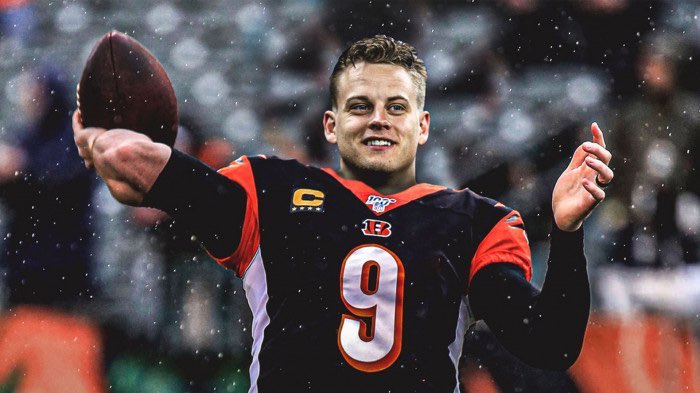 DtM x KoolAiDz QB/DB (8-1)
Offensive Stats: 60 Comp | 90 Att | 66.7 Comp% | 1270 Pass Yards | 9 Pass TDS | 4 INTS | 1 Rush | 1 Rush Yards | 1 Fum
Defensive/Special Teams Stats: 5 TFL | 10 INT | 166 INT Yards | 9 PDEF | 1 FF | 1 FR | 1 DTD | 10 FGM | 10 FGA
After making his return in season 5, Koolaid had a mediocre performance on the Redskins and eventually got benched in the playoffs for Blunkey. Coming into the new season, there were a lot of doubts about Koolaid's ability to perform well at QB. It seems what happened in the season prior snapped something inside of him and now in season 6 he has come out strong. If he wants any chance of winning this award though, he will need to have a strong week 4 offensively. Regardless, Koolaid has come to show the rest of the league why he was regarded as a top player in the old VFL days.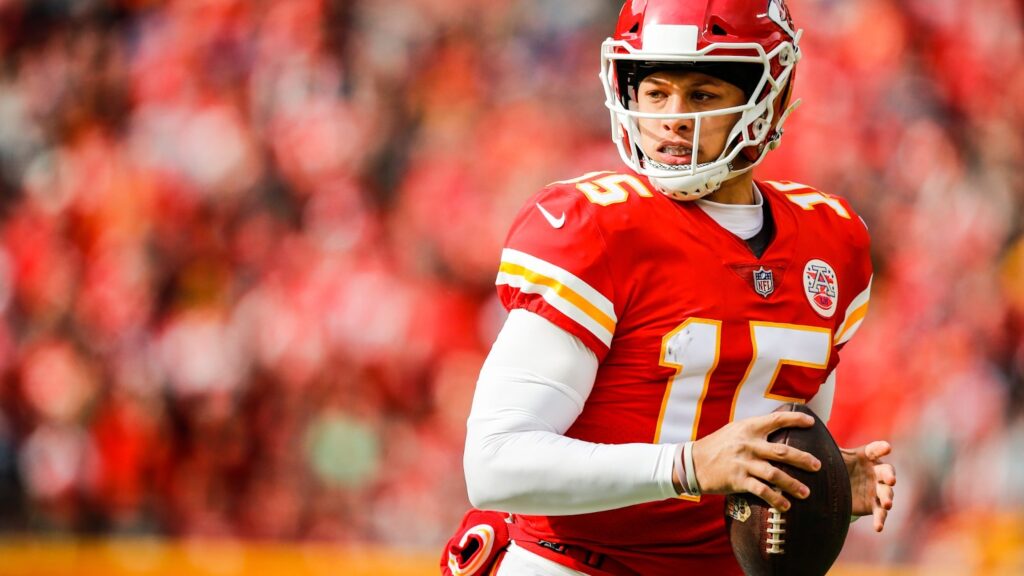 TxJamesSmithx QB/DB (7-2)
Offensive Stats: 60 Comp | 98 Att | 1312 Pass Yards | 12 TDS | 13 INT | 3 Rush | 20 Rush Yards | 1 Rush TD
Defensive/Special Teams Stats: 3 TFL | 8 INT | 194 INT Yards | 12 PDEF | 3 DTD |  6 FGM | 6 FGA | 11 KR | 428 KR Yards | 2 KR TDS | 4 PR | 118 PR Yards | 1 PR TD
After week 1, the Chiefs looked like the toughest squad to face with James leading the pack. Although they have fallen from the top spot, James has faced a number of skilled lines and has still managed to have really great success. This does not come as a surprise though as the trio of James, Apollo & Danish have played together for a long time. The TD/INT ratio is the biggest concern if James wants to win this award. But looking at his stats overall, he is playing at a high level and could be considered one of the best returners this season.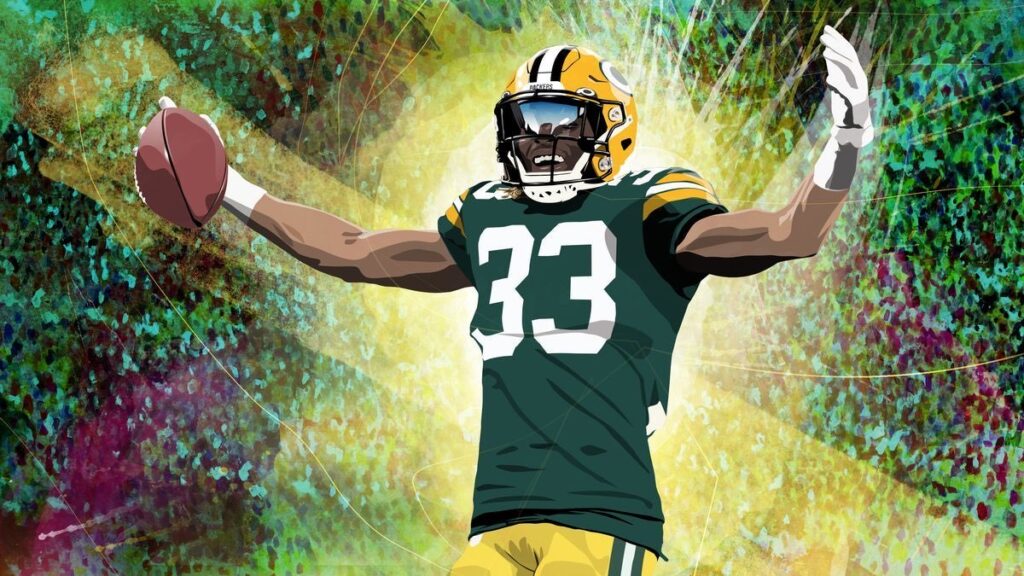 NORTHZIDE RB/DL (8-1)
Offensive Stats: 86 Rush | 726 Rush Yards | 8.4 YPC | 10 Rush TDs | 12 Rec |  146 Rec Yards | 0 TDS | 57 RAC
Defensive/Special Teams Stats: 33 TFL | 15.5 Sacks | 1 INT | 3 INT Yards | 1 PDEF
Former MVP North has also managed to make it onto this list. It's crazy to see all three members from one line make it, but I feel we are all aware of the skill the Packers first line hold. North is hovering around the top 6/7 spot at both RB and DL which is my main reason as to why he made it on this list. Although it is unlikely he wins this award back-to-back, North is a consistently good player and complements Brady and Rivals extremely well.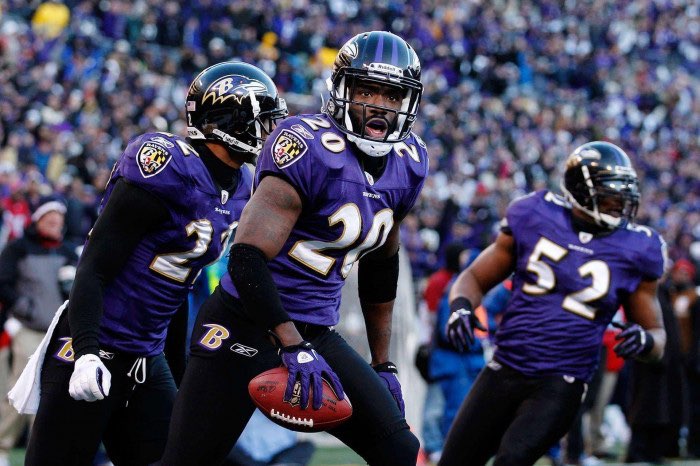 Critical Telos RB/(LB/DB) (6-3)
Offensive Stats:  95 Rush | 851 Rush Yards | 9.0 YPC | 7 Rush TDs | 10 Rec | 163 Rec Yards | 1 TD | 95 RAC 
Defensive/Special Teams Stats: 12 TFL | 7 INT | 226 INT Yards | 2 DTDs | 22 KR | 492 Yards
GEOOOOOOOOOOOOOOO. Introduced to the league by Warpath, this man will most likely win ROTY this season. Although being 6-3, Telos has played at an elite level. Telos, Mocarbone & Gaabage have been a crucial line for the Ravens as they fight and try to make a playoff spot. As I said before, I'm here to give players recognition and Telos has definitely been one of those guys who deserves it. Watching his VOD's you can see the man knows how to easily read the hole and can also play solid on the defensive side of things. I'm excited to see how Critical Telos does in future seasons.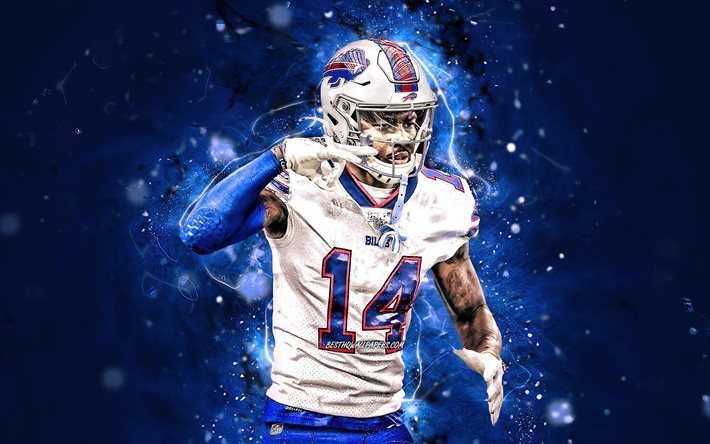 XxTmo706xX WR/LB (9-0)
Offensive Stats: 49 Rec | 1006 Rec Yards | 8 Rec TDS | 209 RAC
Defensive/Special Teams Stats: 3 TFL | 6 INT | 35 INT Yards | 1 DTD | 5 KR | 304 Yards | 1 TD
It's hard not to include the only other player who is undefeated in the league this season. New league owner Tmo has always been a top DC in the VFL and has proven to do his part and make games easier for quarterbacks like Logic & Beaste. You take Tmo out of the equation and there would be no undefeated player in the league this season. He continues to show why he's a great player and I'm sure he will continue to have success in the playoffs itself. 
Honorable Mentions: Mocarbone, Abyss (8 Games), Hutch (Not all stats put in), DatBoyKarma (Not all stats put in)