After an eventful draft/post draft, people have been waiting for the first article afterwards, so here it is. This is an article based on what I know/ what I hear from others. Some things will be correct, some things may be off due to possibly not knowing a few guys. This is also a DRAFT article, trades will be left out. So, let's begin.
google.com, pub-9964423801906113, DIRECT, f08c47fec0942fa0
Memphis Grizzlies: B+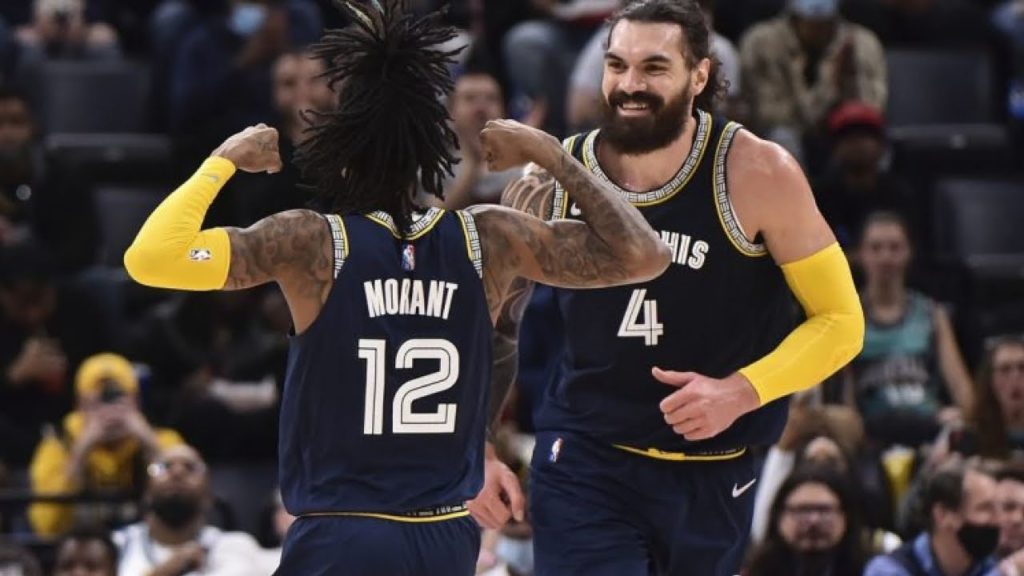 Honestly, on paper the grizzlies had a draft that could have even gone to an A- at least. Switzo and Kurupted are two really great picks to make, Kurupted could have easily went first round alone. They could make a pretty solid duo together. They also picked up some good role players like clutch king, Lord Artie for example. Cleveland himself will already be a star caliber Ja and definitely found solid people this draft. 
Only reason why it's lower is because it doesn't seem their first 2 picks had much idea they would land there, and both could easily want to leave if they don't like what they see. Regardless, Kyle and the grizzlies put on a great draft and built around the stars nicely.
Boston Celtics: B+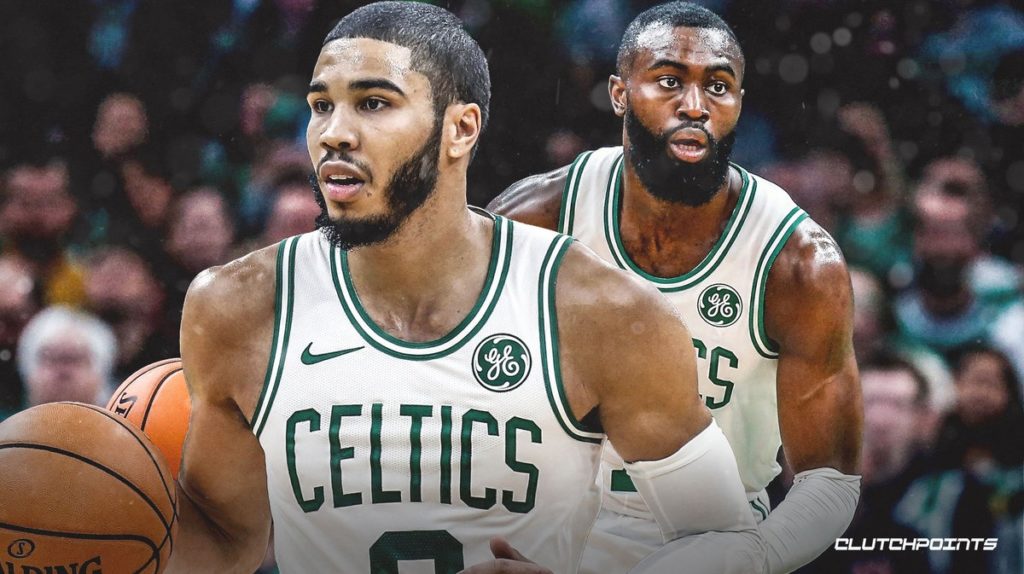 Foe Mac had a draft which wasn't surprising, but I know was great. Mac and Dolo already are players who can play the stars at a top level, and they picked up the right pieces and role players who will not complain and do what they're supposed to do. 
Jet and Devo are both players who can play the stars or any position great if needed, which makes them versatile. Juando is a good shooter/defender that they needed for a role like brown, or he can play Center. Bennie and Elite are their steals of the draft. The thing I wish Mac did was to take risks and pick players who are good that weren't his boys.
Jet is a great pick for sure, but there were alot of great players left for the second overall pick who he could have taken, and waited on Jet for later on since he's not as known as others like Gee Money, User Pick, or Kurupted for example. Overall though the Celtics should not be forgotten just because of the Celtics as a 2k team as they will definitely make a huge impact this season and put on one of the better drafts
Phoenix Suns: A-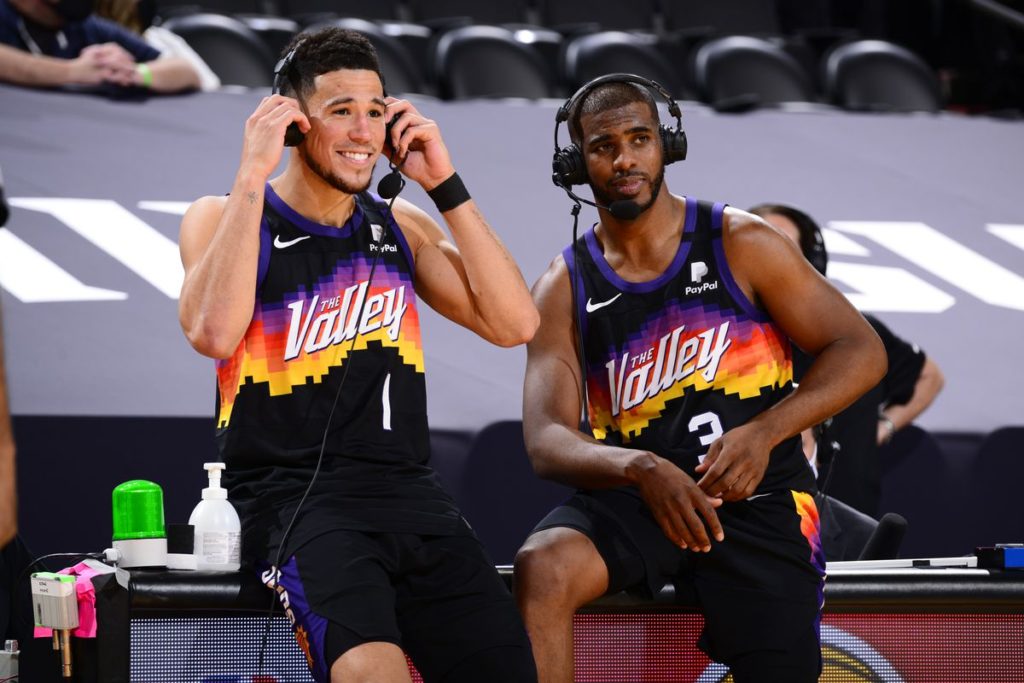 The suns put on a really good draft. Haden and Primo are both great guard players and needed to find others who can hoop with CP3 and Booker, which they did. User pick is not only their boy, but also a top player in the league. King John right after could have probably gone in the first round, and they drafted people who they have high chemistry with to build around. Ruthless and Kelz are both well known VBA players and have the potential to surprise the league. CJ on booker is someone to look out for, as he will be an important factor for User pick's line to win. This will be a very interesting team to watch for this season.
Miami Heat: A-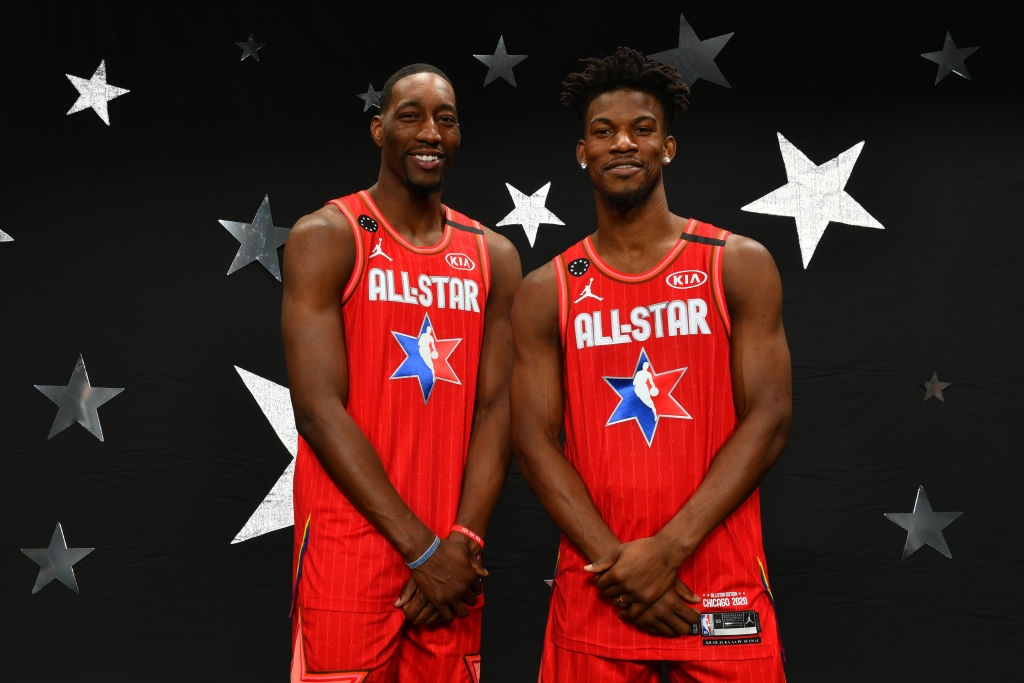 I'll say this right away, I have no idea who the clan of 'Kxng' people that they took. If that other line, which I'm assuming will have farah in too, plays good enough to win games, this grade jumps up to an A at least.
Fab and Gabe are top players in the league and drafted people that are not only good but also are boys with(for example Gabe & Kuhrow, Fab & Pook). This team is already expected to compete far in the playoffs based off this line alone.
If their second line plays poorly though, i'd say this grade goes down to a B or B+. Definitely interested to see how both lines turn out. Overall the heat drafted great and will be one of the biggest competitors this season.
Los Angeles Clippers: D-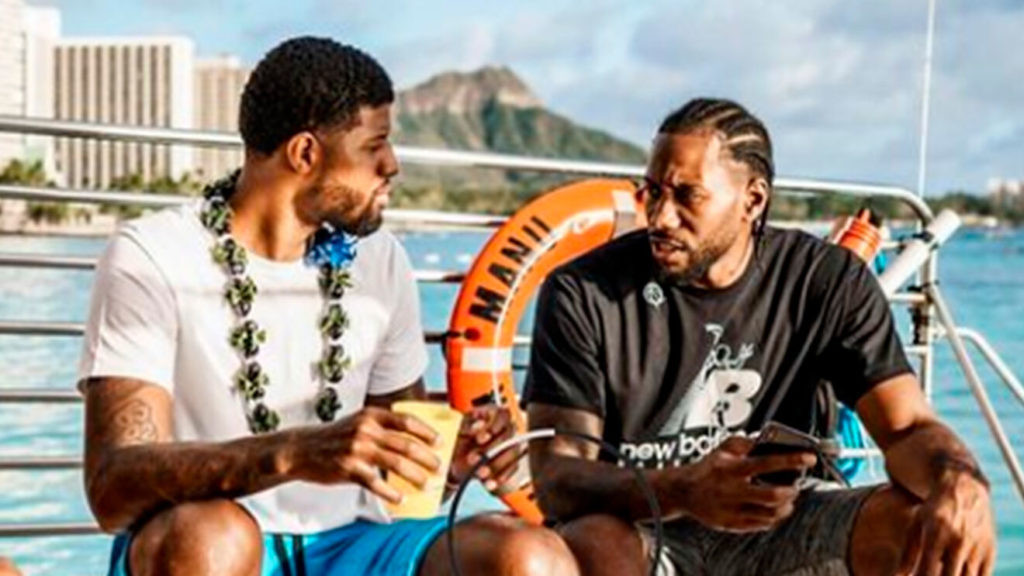 I really have no idea what the Clippers were thinking here with one of their first round picks. No disrespect to LJ as a person, but here's a quote that Stephen A Smith said that I feel perfectly describes my thoughts on him. "This man was a bonafide scrub! He can't play! No disrespect whatsoever, but I'm sorry to call, tell everybody the truth, the man cannot play the game of basketball".
The Clippers had sooo many better choices to make that they needed for their star players Kawhi & PG. Their 3 best players imo are Traynor, Woodhy, and Shaun. Unfortunately, I don't believe they have much support which will get to their heads and possibly affect their performances(Except for Traynor he's a troll).
Traynor at 10th was a steal though, which is the only reason why their draft isn't a F grade. I hope they prove me wrong though.
Los Angeles Lakers: C-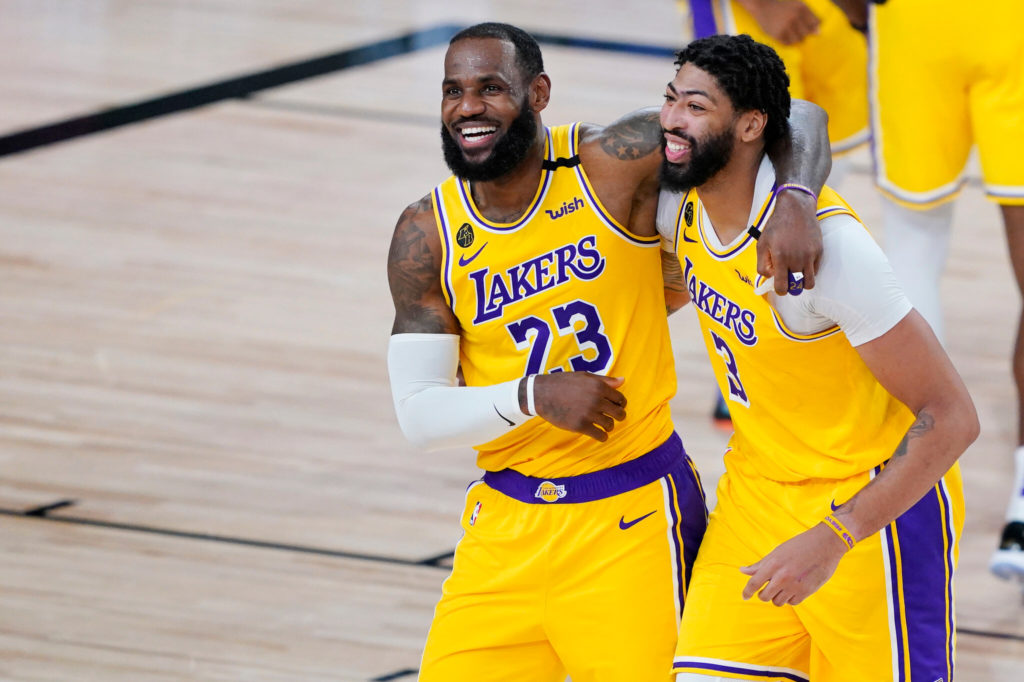 With a team like the Lakers, you need people who can dominate with Bron and AD in order to compete. I personally don't see any Bron users that they picked up who can dominate(that I know about). Vonthegamer will hold his own and do good as AD, but his preference isn't to play the star on a team.
If Shady and Fear are secretly good Lebron's or picked someone I don't know about that can surprise me, then ill tip my cap. Until then, they need to prove to the league that they have what it takes.
Warriors: A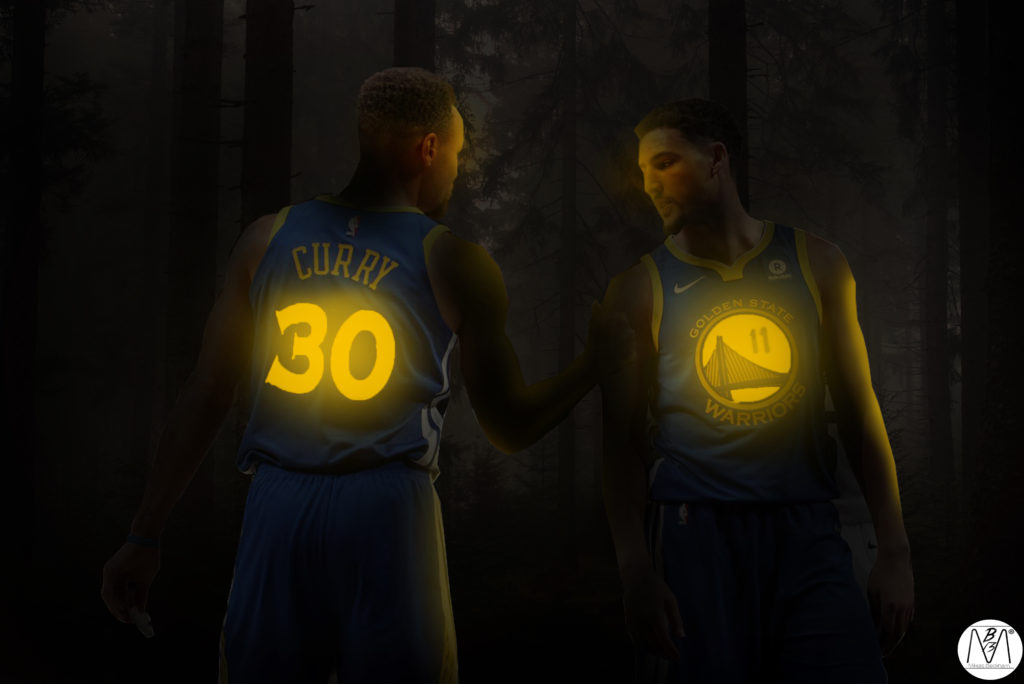 One of Mizzark's top abilities as an owner is being able to build a championship caliber team, and already having himself and Bron as star players helps dramatically. Geee Money is a great Center who they obviously have really high chemistry with. Chairz is a friend of theirs who i've seen in 2kgodz who will play Klay i'm assuming.
xLoad, Never practices, and King Logic are the people to keep an eye out this season, which can greatly increase the success of the warriors IF they play great(I hear they are good). Bama is exactly what they need as a role player, just make your shots and play defense without complaining. 
If the draft rumor is right which was Mizz wanted to take Kurupted, that could have made their grade an A+ in my opinion. The warriors as a team need everyone to hit their shots badly, since they are smaller in size compared to everyone else (until Wiseman is back). Because of that, if the players he drafted(more so the 3 noted players from before) do not perform well, then this draft grade falls to a B+. Overall though Mizz and Bron put on a great draft and helped back up their expectations from the league to be in the finals with their selections.
Philly Sixers: C-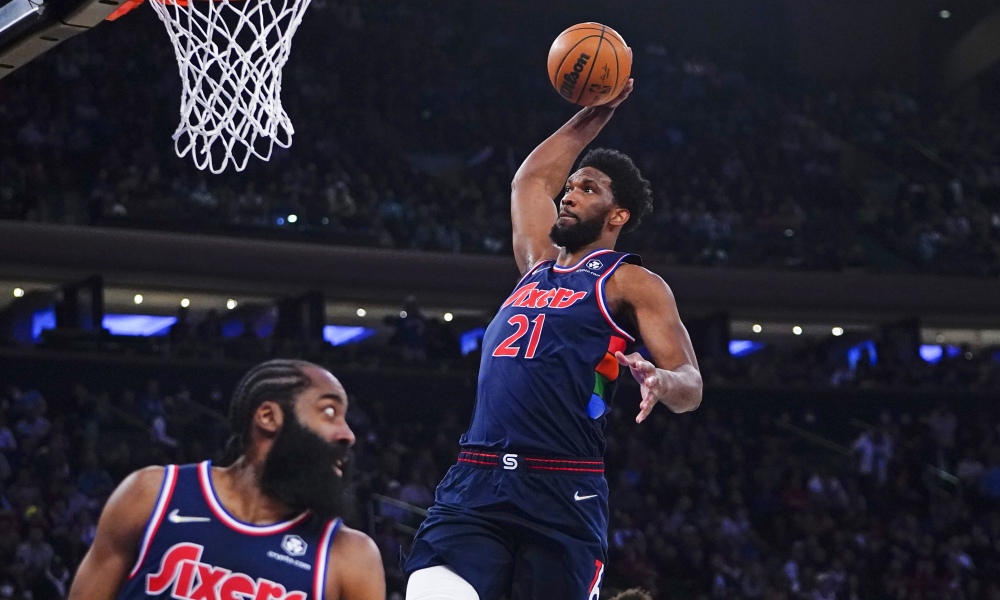 The Sixers picked a great Embid with Ebok in the first round, who many say is a top shooting big in the league, and they needed that on Embid. Blksupersaiyan is a solid guy and good player, but him being selected in the first round makes no sense to me. Not saying he's bad at all, just he could have been picked later on, and there were better Harden's they could have taken in the first round.
Lucky Dabs is someone I haven't seen play much but I hear is a good player. Aceboogs seems toxic already on the discord, which will hurt the team if it continues during the season. There doesn't seem to be anyone who will dominate with Harden, but I hope they prove me wrong.
Nets: B-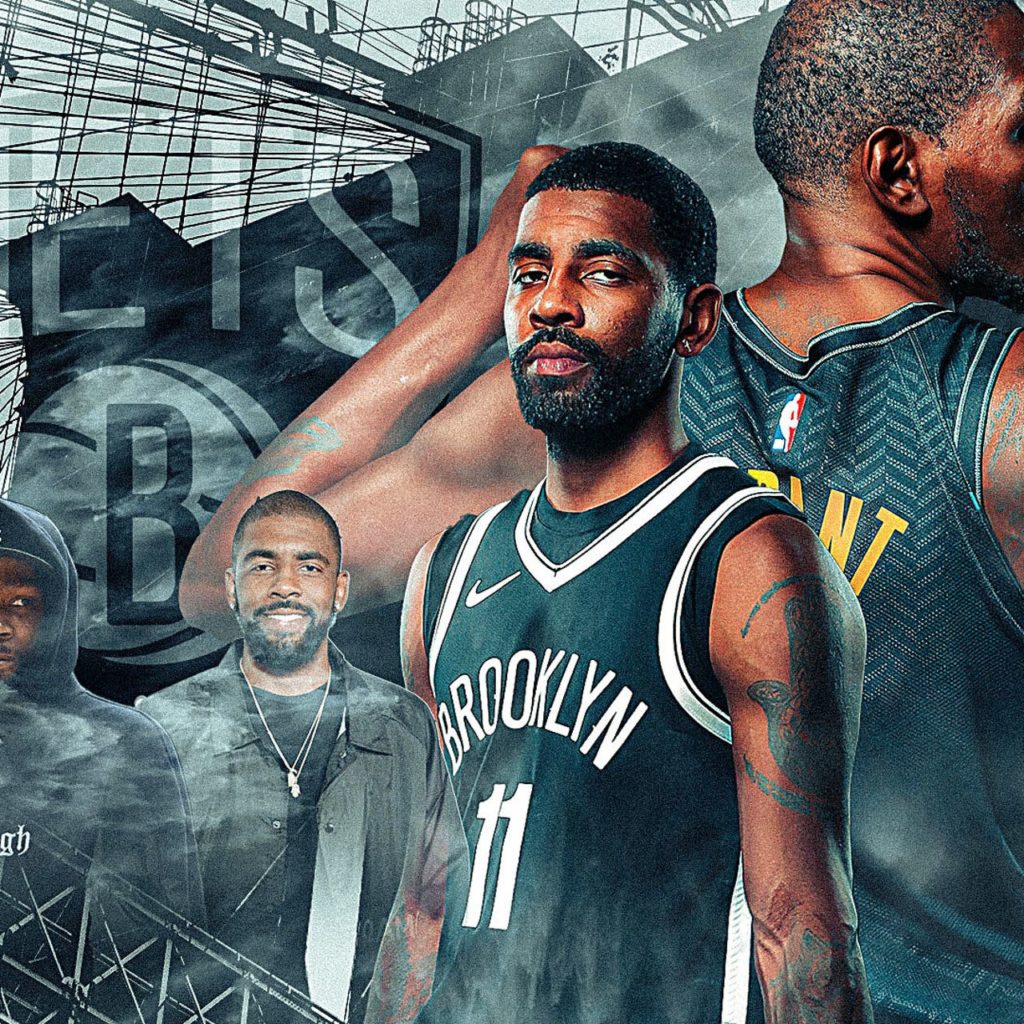 I haven't seen much of the players drafted play, so it's tough to speak on this team. I do know that they are radio's guys, which is a big plus since chemistry is important to win. Due to that alone I put a B-.
Having the Nets is already an advantage. If the team they drafted competes at a high level, then this team could be one to watch throughout the season and their grade can easily jump higher throughout the season.
Bucks: B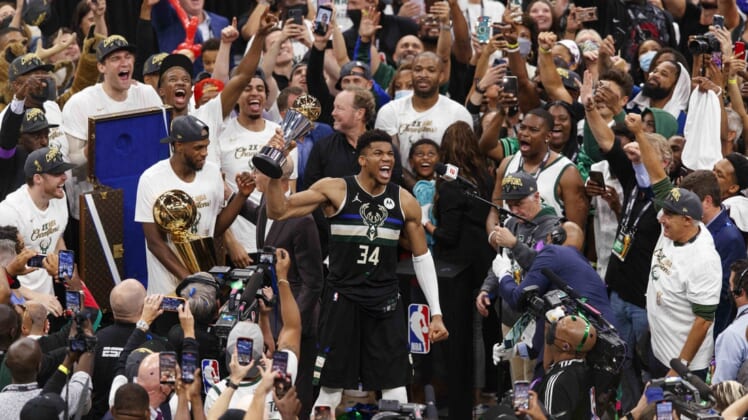 The bucks went with drafting a team with basically their boys, which again helps in the chemistry part. Especially on the Bucks, you gotta have people who won't complain with their roles, as Giannis will dominate the ball every game.
Zha Jesus is a name I've heard to be a great player, so my guess is that he will be one of their Giannis's. MJ and Woozy are both a part of their crew that are solid. I haven't seen Khaos and Bwall play, but are names to look out for on this team.
This team has potential to win a lot of games in my opinion and put on a good draft.