What do you get when you combine the leagues two greatest trolls, the most traded player in VFL history, and whatever the hell a Blunkey is? Hot, hot garbage, that's what. Frankly, I am not sure where to start with this team. It is completely embarassing to call this a team.
I guess might as well start with line one. One of the greatest WR to play in the VFL has switched to QB for the season. Gabe is a super intelligent player and knows the game inside and out. He truly may be the best madden player around. However he has Kuhrow at WR. For three of the last 4 seasons, Kuhrows QBs have led the league in INTs. I don't see that trend changing, because I always bet on the garbage. With no gunslinger to speak of, I believe this season Kuhrow will complain about the dolphins 68ovr average offensive line. By the end of week one, I see Kuhrow shoving Gabe to the bench and playing QB himself and throwing to himself because "the 12x mvp, 32x Wroty doesnt need a damn quarterback, i am the greatest QB to not play QB this year. QB is super easy, that's why I never sign up as one." As I left the field talking to them Kuhrow grabbed me for a quote and said "I am going to make the whole league take a deuce in their pants." Dumbfounded, I stared and asked "Why, wouldn't you just say make them shit themselves like normal trash talk?" I was forced to walk away shaking my head.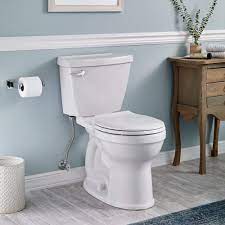 Line 2 has another first time QB on their hands. Destined to rival the leagues current interception record is Ebok. From a great Rb to the QB switch, I'm starting to sense a trend of "We don't give a shit we are doing whatever." This writer can't deny being a little perturbed that the Dolphins are clearly aiming to beat out the Eagles as the first 0-36 team in league history. I won't stand for this. Ebok will be throwing to Bwall a WR I have wanted to play with since my 2 day practice window I had with him before he was unceremoniously removed from the Bucs way back in season 2. The man is very good at getting open, but will he be able to stand Eboks constant trolling? The rub on all this is Ebok is bound to be suspended by week 2 when him and Kuhrow file random tickets on each other despite playing on the same team. These two frenemies just can't get out of each others way.
Line 3 has Mr. Blunkey at the helm. this singer/QB needs to get his act together as rumor has it Ebok is already looking for his replacement. Working with a great WR in Never Practices, who as his name suggests….doesn't practice . What he will do, is get very upset if he doesn't get his receiving yards so you better step your game up Blunkey. Can he make it work, my calculations put it at a 33.33% chance of success, repeating of course. Leroy Jenkins couldn't help this team out if he tried. Of course, I will not go once this season without mentioning Blunkey without referencing his beautiful song. Run off into the sunset little Sebastian.
I have absolutely nothing bad to say about the teams running back trio. Smoove is a monster of a runningback. Picking up DaAccountant to do the teams taxes, and harass QBs was a genius move. And T1anime is a nose to the grindstone type of worker that I love.