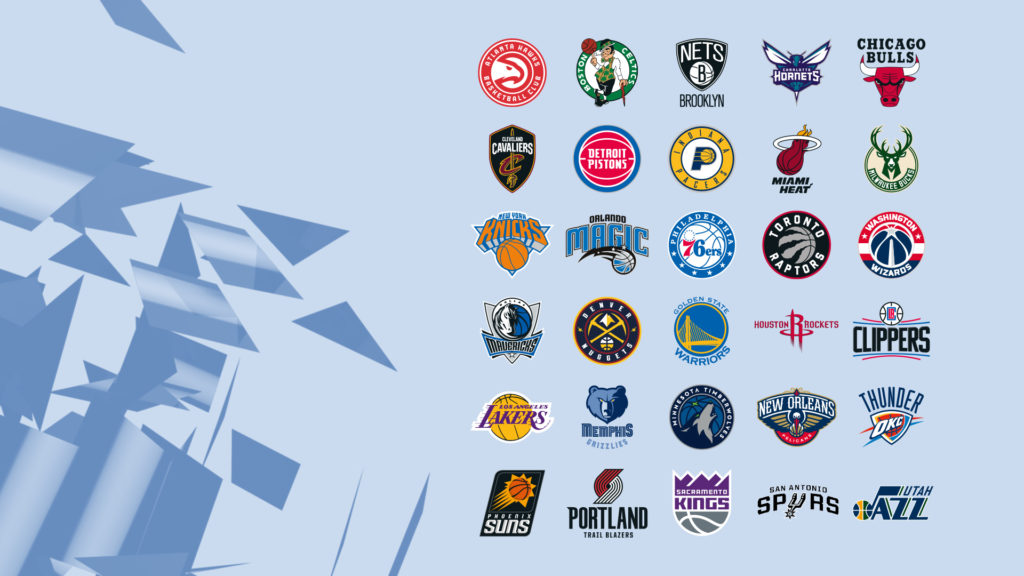 ---
WESTERN CONFERENCE:
1. Phoenix Suns (11-1)  
As previously predicted, the team is dominating the league midway through the season and it is not even fairly close; they went 6-0 Week 2. They are all locked in and hope to continue such success this week. In terms of shine, Ruthless is third in the league in PPG with 32.8 (using Mikal). King Jon is top 10 in FG percentage, rebounds, steals, and blocks. Revolves SZN and HollyBlackwood is top 10 in three point percentage. MrxxUSERxxPICK is leading the league in assists with Shamet (18 APG). Primo Re is top 5 in assists as well. Kelz is top 10 in rebounding and field goal. In short, everyone is going crazy. Every game they played this week was a blowout. They are clearly the league favorite for winning the championship. However, their regular season success is getting to their heads. They will most likely fall off this upcoming week. They haven't played a single game outside of season games and doing so, will bite them. The tensions are high within the lockerroom. They may have a horrendous week. The highlight game will be against the 76ers who have found their calling. With an extremely tough schedule this week, we will see if the talent on this team will rise to the occasion.
2. Memphis Grizzlies (7-5)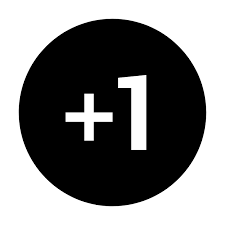 Originally being ranked number three after Week 1, they were able to elevate their game and have a better week. Cleveland Cash and his line went 2-1. Their undefeated streak was broken by the 76ers. However, they had great games against the Clippers and Lakers. However, it is their second line that struggled for a second week in a row. They were demolished by the Phoenix Suns, and lost against the Bucks. The second line went 1-2. With the week ending, they made some acquisitions. They picked up iSeeCapBoy for the week who averages 29 PPG. However, he is getting tossed around from team to team. They traded him to the Heat for Woohdy. Evidently, that is not their biggest move. They traded a key piece in Post Kobe (who is leading the league in rebounds. One may say is a huge reason for the first line being 5-1) for BigWadeO. I think they will progressively get worse as a team and may fall down to third in the west. There was drama brewing within the organization and it exploded. There were multiple players who wanted out, arguments in general chat, and no smooth communication between management and players. With the team morale and team chemistry at an all time low, I see this team being worse:
"Bro IDC no more, I messed my line up. It is what it is. I'm just balling shooting my shots. My goal for the season is MVP. That would feel like a title. F the team morale"

– Cleveland Cash (VBA General Chat)
3. Golden State Warriors (5-7)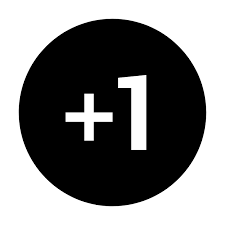 This team was originally 4th in the West after the first week. Although they went 2 and 4 this week, they still have a better seeding because the Lakers forgot how to play 2K and had a horrible week. King Mizzark demolished the 76ers, and Lakers by 30. However, that was their only wins this week. They lost their other games which means that their second line went 0-3. Shaun needs to shoot more consistently with Curry. They are also not getting the same production from their role players as they did before all the trades happened. However, they traded BigWadeO for Post Kobe which is an upgrade. Post Kobe knows how to shoot with Draymond and Looney. He fits the system that Mizzark runs and I expect them to trade places with the Grizzlies in terms of seeding after the third week is over. With Mizzark being top 10 in PPG and APG, Shaun being top 10 in PPG, and Bron being top 10 in SPG, they have a chance to make a run. Their sole solution is for Post Kobe to ball out and for Wiseman to return before this season ends.
4. Los Angeles Lakers (5-7)

From starting the Week 4-2, they managed to mess it up and go 1 and 5. In the previous power rankings, I mentioned that it might've been a fluke. Unfortunately, for them, I was right. They had a tough schedule in having to play the Warriors, Suns, Grizzlies, and Nets who are considered the better teams in this league. However, they also lost to the Celtics and it wasn't even close. With the trade deadline approaching this week, I think they need to make some moves or else they will not be competing this season. Whether that means trading a bunch of people or stacking a line of their best users to give them a fighting chance; hypothetically you only need one really good line to win. The only game they won this week was against the Clippers and they used Blunkey. Technically, that does not count. However, there are some bright spots. Von is top 5 in 3 point percentage, Shady is top 10 in assists, Fear is 10th in Rebounds, and Von leads the league in Blocks. If I were them, I would make a line of Smoove, Shady, Shig, Fear, and Von. Let the second line die and hopefully they will pull out a win or two against the bad teams/bad lines. However, as things are currently, I have them at the bottom of the West.
5. Los Angeles Clippers (4-9)
With all things considered, Redhour is doing his best to maintain a sinking ship. It has been an unfortunate season for him to not only have his GM quit on him, but also one of his better players blacklisted and banned. However, there is a bright spot with his first line. The KING clan has brought a spark and new hope. They managed to beat the warriors and are looking pretty good; maybe it was the Heat that didnt fit to their playstyle. Unfortunately, I do not see their second line winning a game. This team will literally lay on the shoulders of Farah and his line. With one solid line, that is all they need in order to compete. I think this team will stay at the bottom of the West unfortunately but I think there is a small shimmer of hope. It is very, very, very, very, very, very, very, very small, However, I think Farah and them can make some things work come playoff time with the play in game.
EASTERN CONFERENCE:
1. Philadelphia 76ers (8-4)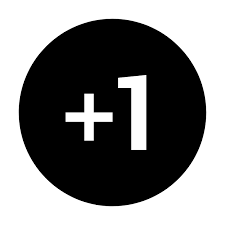 This team is a completely different one from draft night and are on a rampage; they went 5-1 this week. The only team that beat them was the Warriors. Citrs is looking like a frontrunner for MVP with the midway point of the season coming to a close. My man is leading the league in points with 38.5 ppg, beat Cleveland Cash line, and is Top 10 in assists. They are an extremely dangerous team and I feel like they are the best team in the Eastern Conference; arguably the entire league. In terms of other notable players, they have Saver being top 10 in rebounds, and Kurupted leading the league in SPG. In terms of talent, their main line is in good shape. The question on this team is whether or not Switzo can hard carry the second line and pull out some wins. They were fortunate to get two forfeit wins against the Nets and the Celtics. However, I am not sure if that fortune will last forever. The role players are going to have to do their part in order to secure some wins. With the trade deadline approaching, I do not think they should make any more moves. They have the talent to go all the way. It is whether or not they can put it all together.
2. Brooklyn Nets (7-5)

In terms of users, they know what they are doing. They were originally 4-2 and went 3-3 this week. They lost to the Bucks, Clippers, and a forfeit loss to the 76ers. They can have the worst week possible as user skill but I do not think they will fall below 3. The Nets are too good of a team and the users on this team know how to take advantage of it. NWO Bodega ED is top 10 in assists, and steals. DODADAMNTHING being top 10 in rebounds with Drummond. They will continue to do their best and dominate. With the midpoint closing, I think they are the dark horse for the championship. Between the team and skill, they may provide upsets against other favorites.
3. Milwaukee Bucks (6-6)
This team is quite possibly the most interesting dynamic within the league. They have the best team on the game, have good users, but can't pull away from a .500 week. I am completely unsure what the issue is but there needs to be some kind of change. However, there was one game I would love to highlight. Zhajesus having the first quadruple double for the very first season of VBA. He had 24 PTS, 27 RBS, 13 AST, 10 STLS, 5 BLKS. From that dominate performance, they blew out the Heat by 60. Lord Relax had a silent but efficient 35 points that game as well as Woozy having a great game. As a team, they beat the Heat, Nets, and Grizzlies. Unfortunately, they got blown out by the Suns, lost to the Celtics, and threw the 76ers game. Lord Relax could have won them the 76ers game but maybe the lights were too bright under regular season. Evidently, the team is in good hands. Aeata22 is top 10 in PPG, blocks, and rebounds. ZhaJesus is top 10 in FG% AND assists AND rebounds AND steals AND blocks. Woozy and DBlock are top 10 in 3PT%. With the team having success statistically, I'm just surprised it doesn't coincide with a winning record. Hopefully they will figure out something for the third week and go absolutely wild. They do have a chance to win it all. However, its going to take something to click for them to get there.
4. Miami Heat (5-7)
As a team, they have been disappointing. I had high hopes for a roster that consisted of good users. By trading the entire line of the King Clan, I was expecting them to make some type of noise with a new locker room, and new teammates. However, that is not the case. Their second line may be worse than the original line that they started with. They are trying to see what fits best and who should be on who. These types of experiments and trusting LJ on Jimmy Butler led them to a miserable week. They almost lost by 80 and got a quadruple double dropped on their head. I believe they should make some moves with the deadline approaching. Whether that means they look to make some trades or look to pick people up such as Young ISO, Tunechi, or Big Dex. In terms of the first line, their only loss was to the Nets. With Fab bringing the ball up and running the offense with Bam, many teams may not know how to defend it. In order for this team to succeed, they have to change their second line drastically. They received iSeeCapBoy who is pretty good and hopefully he can help that record. Gabe is top 10 in FG% and steals, Kuhrow and Traynor are top 10 in 3PT%. Fab is top 10 in APG. They have the skill to do it all. Unfortunately, it isn't clicking. On the bright side, Traynor is looking like SG of the year lol.
5. Boston Celtics (2-10)
This week has been a bit better. Instead of going 0-6, they were able to go 2 and 4 instead. There are 0 screenshots posted so I can not give a detailed analysis but I think their only two wins were against the Bucks and Lakers. They are really good users and are probably better than the majority of rosters user skill wise. However, the team is definitely holding them back and I do not see them competing against the rest. Hopefully, they can continously show up and compete to get better. Maybe they can figure out a way to beat the top teams like the 76ers, Suns, and Nets.