After finishing off week 1, I went and picked two different owners to interview ahead of the new week. To start off, the first interview on the west is the Suns owner, Goodfella Joker!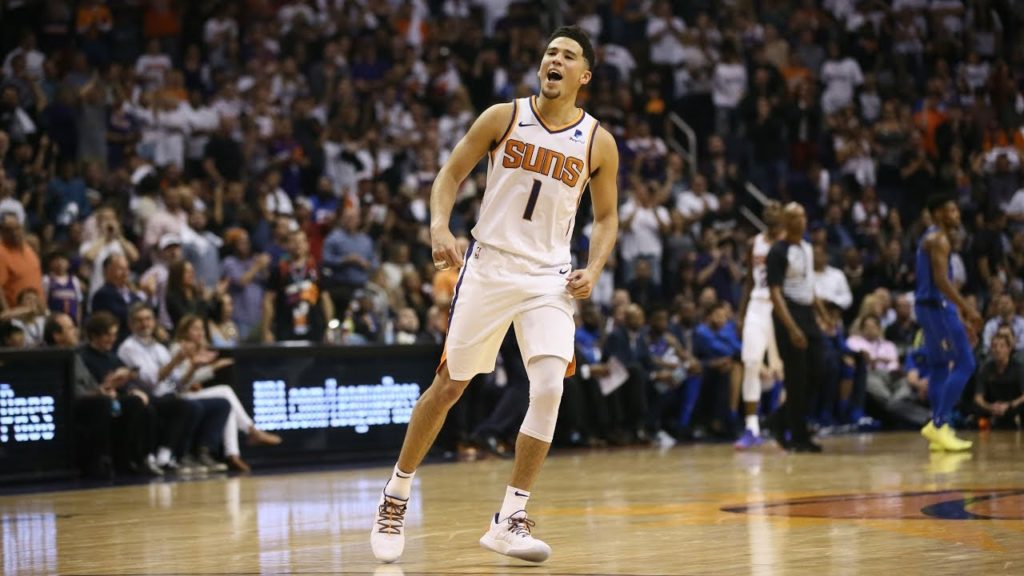 Question 1: After finishing the first week 5-1, how confident do you feel about your team going forward?
Answer: Very confident. I said in my owner interview that I could build a championship team and I feel like I did just that. Anything less then success would be disappointing 🤮
Question 2: Which teams do you think will give you the toughest time to play against?
Answer:The warriors and grizzlies 🙄 the warriors users and as a 2k team gonna be tough to beat. And grizzlies have a very tough line with cash and Eli going crazy 👀 plus the nets seem solid
Question 3: Which team in each conference do you think are the easiest to beat, aka the worst in your eyes, and why?
Answer: In the west Clippers.. I don't even think that's a question those users just ain't it man stick to madden boys. In the east Celtics obv. Even when they showed up it wasn't really a challenge and I don't see the new Celtics being any better but at least they will show up.. right 😅
Question 4: You put together a line with your first 2 picks(Pick & Jon) together. Did you purposely stack a line, or should people not sleep on your line with Primo?
Answer: First off I don't give af about stacking lines lol I honestly believe my team has the most complete 2 lines tbh even if others feel differently 🤷🏾‍♂️ Primo is like 3rd in assist and pretty high up in steals plus me and ruthless are like top 7 in scoring with kelz top 3 in rebounds and revolves seems to not miss with cam so teams can sleep if they want I'm chucking 🤷🏾‍♂️ Fuck Jon 🖕🏾
Next off, the owner of the East to interview is the Sixers owner, Drock!
Question 1: You guys finished with a 3-3 record in week 1. Should we expect more wins this week?
Answer: Yes 100% expect more wins this week last week we were playing with lineups trying to see what works I feel like now we have the dialed in and ready to compete to our full potential
Question 2: You guys traded for and picked up players like switzo and citris for example. What made you do so, knowing that you lost your first pick Ebok and others like blksupersaiayn?
Answer: We felt like we didn't draft good as we would have like so we worked hard in the market to make some moves when some talented player hit the block we got to work on the phone. As a owner the process of building a team doesn't end after the draft. You continue to look to build in trades and free agency
Question 3: Do you believe you will get past the east and compete in the finals? If yes, how easy or difficult do you think your path will be?
Answer: I believe we have potential to go all the way and it won't be easy. If it was easy it wouldn't be fun and I wouldn't be pushing my guys as hard as I am. I think we have the right team and right staff to bring a championship back to Philly. Our fans deserve it and this city deserve it as well
Question 4: Who do you think are the top 5 users in the league? Rank them from 1-5
Answer:
1. Bron
2. Cleveland
3. Kurupted
4. Saver
5. Citrs