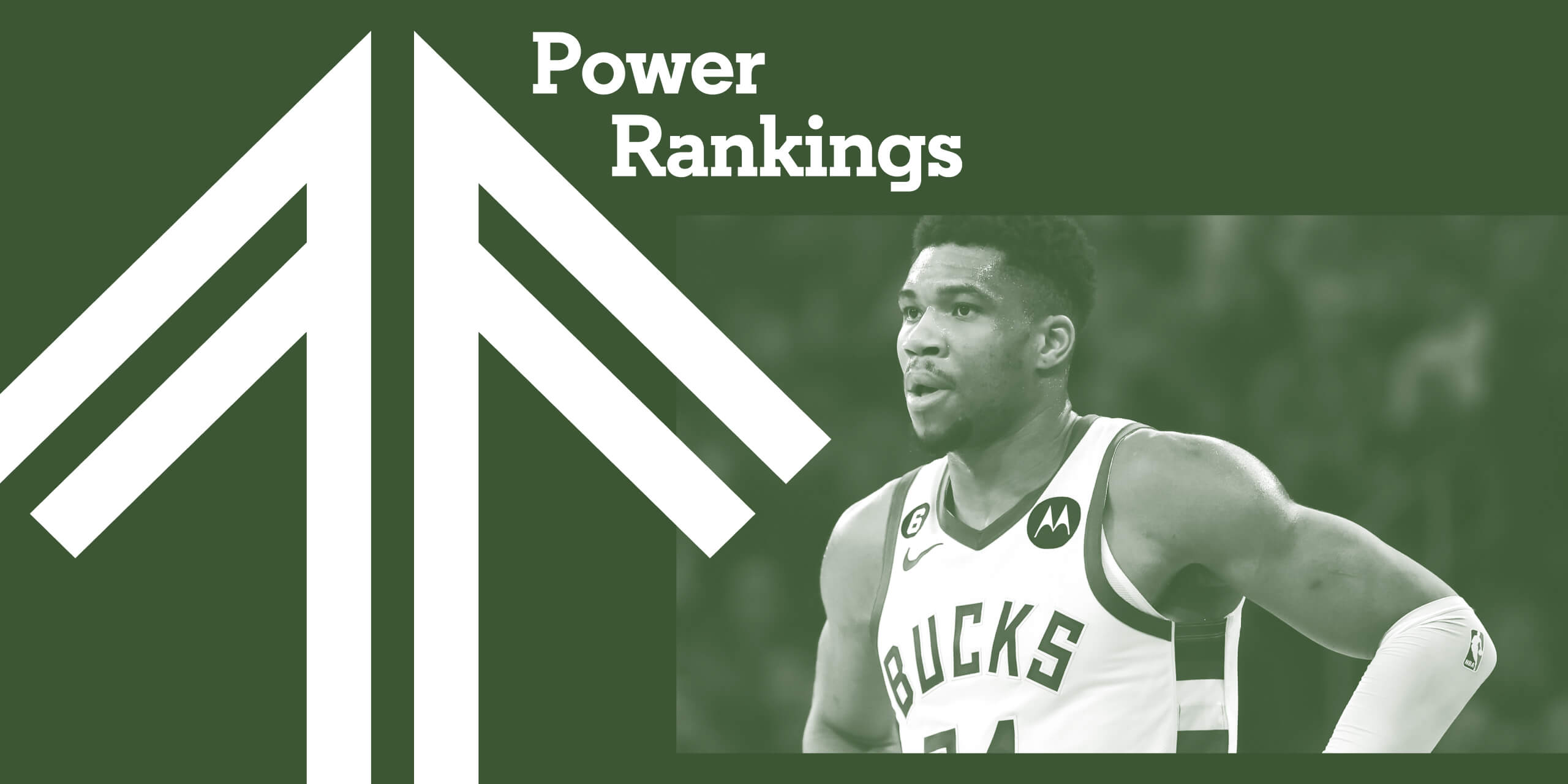 ZEUS! Weeks 2 claims (Jetsettur).
#2 Los Angeles Lakers(8-4)(4-2)
Kuhrow is HORRIBLE at the video game but LeBron played today in the NBA which will in turn help this Lakers team in the VBA. I don't know when 2k updates the rosters but when they do I don't see this Lakers team losing many games. Sig & crew were able to weather the storm with the LeBron injury going 8-4 which is very impressive. They went 4-2 in week 2 with wins over GSW, LAC, POR & CLE. The 2 games they lost was to MIA & MIL. F34R Painkiller dropped his NUTS on both King Jon & Kurupted Nyx but got exposed by Revolves. Is Fear the best Center in the league???? (Week 2 claims - - Dexxuy)
#3 Portland Trail Blazers(6-6) (3-3)
This Blazers team had a subpar week but they were able to make some moves that will improve their roster moving forward. They went 3-3 this week with wins over CLE, MIL & GSW). They lost to BOS, MIA(FF) & LAL. Portland claimed princegucci103 off of Late Waivers just to ship him off to Boston for xDimesTG. I dont know gucci much but from what i've seen he is a solid player & was told he is a great teammate as well. Dimes will be on a line with his pro am guys. Shakes, Dimes, RiskyYard636544, Perkasauras, & oMidnight. Since this line has a lot of chemistry they should be able to hard carry this Blazers team moving forward. Like I said last week this Blazers team is my dark horse to win it all. (Week 2 moves Called up: perkasourus, RiskyYard636544. Trade for xDimesTG. Sent down: Advanced zap &  Cawn Bread)
#4 Golden State Warriors(6-6) (3-3)
Another slip up week by King Jon & the boys. the UserPick/Jon line is 4-2 while the Primo re line is 2-4. If this team will need some improved play out of their line 2 if they want a shot at winning(it all). Golden State ended up going 3-3 this week with wins over LAC, BOS, & POR. They Lost to LAL, CLE & MIA. The only Late Waiver claim they made this week was picking up lontheprize. I dont know which line he'll be on but regardless of who he'll be with he'll bring the much needed help this team was looking for. After seeing F34R Painkiller drop his NUTS on Jon it might be time to bring in my boy LOONEY.
#5 Milwaukee Bucks(5-7)(2-4)
After the whole Lucky Dabs situation Bwall was able to step up and turn this team around within 48 hours. Bwall made a bunch of roster moves which DRASTICALLY turned his team around. He claimed Revolves SZN, HiMj6975 and RussRebrands all off of the Late Waiver. He also called up lildex803jrx who is a great role player but his availability is the reason why he wasn't on a team. Unfortunatley he traded Woohdy & RedWater for eboKtsop & Brisket. I know woohdy requested a trade but trading for a 14.5 Mil contract to put em on Wesley Matthews is a real head scratcher. Maybe Bwall has something up his sleeves & will get rid of this HORRIBLE contract situation he's in. After Bwall took over the Bucks went 2-1 with wins over LAL & BOS. A loss to POR.
#6 Los Angeles Clippers(5-7)(2-4)
The Clippers ended up going 2-4 this week with wins over BOS & MIL. They lost to GSW, LAL, CLE(FF) & MIA. Honestly this team is a real head scratcher. Sac/Eli put together a great group of tealent but for some reason they cant get the job done. It seems like their only wins on the season is to the bottom teams BOS & MIL. Sacrifice made some big moves this week DROPPING kyle(thank god) & jerzey illest. LAC claimed Shaun 776, RNO Block LP & HOH Joey Snipes from the Late Waivers. Maybe with the moves Sacrifice made at the end of the week will turn this team around.
#7 Cleveland Cavaliers(5-7)(4-2)
Cleveland ended up turning their season around by going 4-2 this week with wins over MIL, LAC(FF), LAL & BOS. They lost to POR & LAL. After trading Kuhrow for Mixtape  at the end of week 1. Kuhrow & Mixtape got to matchup with Kuhrow taking the W. Kuhrow was quoted as saying "Mixtape can't hold my jockstrap. He will never be on my level EVER." Maybe CLE did lose this trade....only time will tell. ANYWAYS...Drock did make some big moves by Claiming FOExMACC & sDolos. I'm guessing they will be playing together along side mixtape. Drock has turned things around very quickly & things are looking on the up & up. Cant wait to see how this teams finishes the season.
#8 Boston Celtics(2-10)(1-5)
Boston went 1-5 this week with a HUGE win over UserPick. Sadly after week 2 ended Swish ended up trading away Dimes which way by far their best player. Swish ended up trading for Woohdy, RedWater & princegucci. This line might be able to string together some wins but the future is looking real GRIM for this Boston squad. I don't personally see this team making the offs but you never know. If Swish & Crazy plan on returning as management for next season then they should be using this season to scout players for season 4.