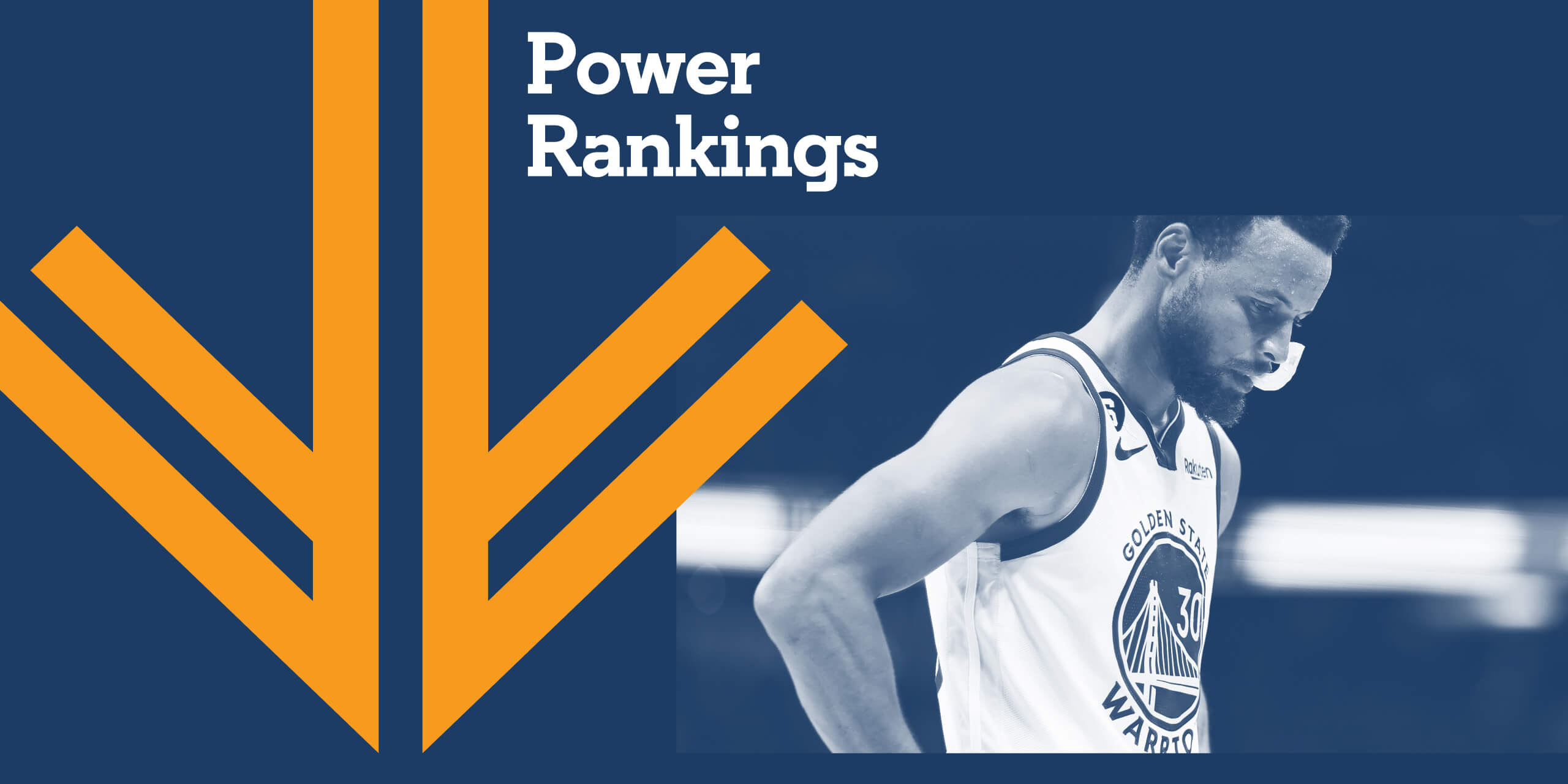 The ZEUS lead Miami Heat squad went 5-1 on the opening week of the season with Mizz dropping a game to Woohdy and the Milwaukee Bucks. Even though this was one of the worst player drafts Mizz has ever done I think he put together the best roster to fit his 2k team. Personally I believe the Heat & the Warriors will be duking it out for the 1 seed going into playoffs. Oh & i guess Mizz scored the most points in VBA history by BEATING kuhrows head in.
The Warriors slipped up by going 3-3 but they'll have a bounce back week week 2. Rumor has it Jon was tryna tank to get his waiver order higher to claim a player but who knows if this is true or not. Jon was able to draft his boys so theres no excuse for them losing they should be fighting for the 1 seed with the Miami Heat for the remainder of the season. Unfortunately for GSW the pre season MVP favorite User Pick ran into ZEUS week 1 & held that L. I didn't get to watch that game but from looking at the box score it looks like GSW had trouble guarding ZEUS in the 5 out while Pick having the turnover bug finishing the game with 8 of dem thangs.
Sig did the best job out of all owners during the team bidding by snagging up 4 teams(Lakers, 76ers, Suns, Raptors). He ultimately chose to go with the Lakers but he was able to throw the 76ers & the Suns in the trash. I do think Sig slipped up a bit by not spending his cap to get better quality players but at the end of the day he went into bidding wanting to get his boys & he did exactly that. Even with that being said i believe this Lakers team can win it all once Lebron comes back. The Lakers are bye far the best team in the game with a healthy Lebron & AD. So the fact that they were able to go 4-2 with D'Angelo Russell running the show is very impressive. If i'm sig seeding doesn't matter for me...the only thing that matters is getting LEBRON back. I guess what i'm tryna say is if this Lakers team cant win when LeBron is back then Sig will need some new friends.
#4 Portland Trail Blazers
Nedly did a poor job in team bidding by waiting until the end of the draft to try & snag the Blazers which cost him 8 mil but he was able to turn things around quickly by putting together a good player draft. I think the one thing thats holding this team back is the talent surronding ClevelandCash. If nedly can work the phones & get cash some COMP on his line then this Blazers team can be this seasons dark horse but until that point i see this Blazers team being a mid tier team at best. (Does he know)?
Sacrifice was able to put together the 2nd best VBA roster BUT the Clippers aren't an easy team to use on this 2k. Kawhi has a slower shot compared to other 2Ks which unfortunately makes him a 2 way player. Even though Sacrifice put together a great VBA roster i see this team being a middle of the road team at best. They could possibly upset someone in the playoffs by playing suffocating defense but only time will tell. Maybe if they would drop CALL ME KYLE it would increase their chances of winning it all.
I dont really have much to say about this Bucks team other than saying Woohdy is the only hope that they have in winning at all. With that being said i can 100% see Woohdy being traded before the trade deadline. Lucky usually has A LOT of roster movement in the VFL so i'm interested in seeing how he plays this season out. Will he be willing to move pieces around to try & compete for a ring? Or will is it his goal to just have fun on Giannis. I guess only time will tell with how things will play out with this Bucks team.
The only reason why the Celtics are at 7th & not dead last is because i OWN Richard Healy. This Celtics team will not make the playoffs & if they do it'll be because another team fell apart due to retirements etc. This team only has 1 line & its not great. If Dimes isn't dropping 30 points, 10 assists & 10 steals then that line will rarely win. 14.5 mil well spent tho on the commish....that guy is a HORSE.
This team is literal shit noise. 14 mil on Kuhrow is a joke....Drock must've been high af while placing that bid on Kuhrow. Literally a week after bidding & i'm still stunned Kuhrow went for 14 mil. What a STINKER!! If i'm drock i'm spamming every owner until i can trade kuhrow for a GUARD or multiple solid role players. If Drock doesn't trade Kuhrow then the only way to salvage this season is to stack 1 line by putting Saver, Switzo, Foemacc & Kuhrow together. Even then this Cavs team will be fighting for the 5th/6th seed at best.