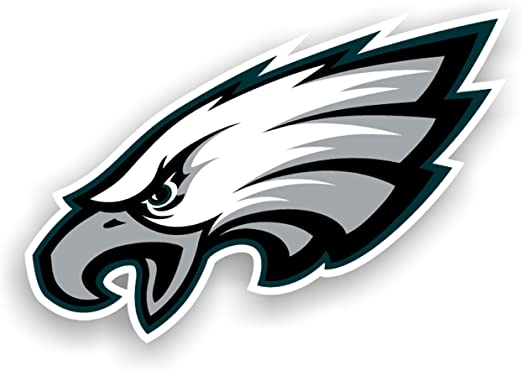 PHILADELPHIA EAGLES
Owner: Areis
7th Ranked Team (Picked 5th)
Positional Ranks:
Quarterback 6th
Running Back 8th
Receiving Core 9th
Offensive Line 4th
Front Seven 7th
Back End 5th
The Eagles come in as my 7th ranked team in the draft. This is where things got hard for me with so many teams coming up that I grade close together. One thing I really like on this offense is the offensive line (especially if they are able to sub Brandon Brooks in). Other than that they have an OK running back, a fast but weak armed QB in Jalen Hurts, and some low overall receivers. I think that the offense will thrive off big plays from players like Devonta Smith and Quez Watkins (98 Speed).
On the defensive line you will find two good players in Javon Hargrave, Brandon Graham and Fletcher Cox. The secondary also has some good players like superstar Darius Slay and corner Avonte Maddox (93 Speed). There is nothing to talk about at linebacker on this team, but I could see the defensive line causing some issues this year against some fairly weak offensive line play.
The Eagles are really good in the trenches which helps them be a balanced football team. Areis needs to find himself some good receivers in the draft to utilize the speed this team has. On defense the biggest need would be a good user linebacker to figure out what to do on that second level. This team has some game-changing pieces on it that with right draft picks could do some real damage. It's nice to see another team with a good kick returned in Quez Watkins.