Sav and the Steelers decided to open up the season 5 draft with a shocker. I had heard many names thrown around as potential number 1 picks. There were superbowl winning QBs from the Packers, Great WRs, DL players, but all of those were passed upon. Sav Sprinted to the podium, making his pick within about 10 seconds of being on the clock and threw down ChildPlease.
This reporter has a lot of experience with Child from our time together on the Cowboys, where he was my runningback. This is why, while some may be shocked, I actually love the pick. During this time, Child was always instrumental to the play calls. He was like having a second QB in the room. Although occasionally he liked to give defensive linemen free hugs.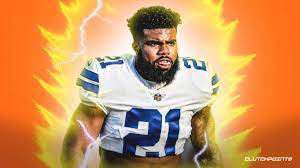 Week 4 the plan was for him to take over at QB to give my arm a rest before the playoffs, but we decided against that. The rest was history with an epic playoff collapse by our team.
Last season I thought he was going to be a QB before being forced out of the spot, which i feel was a massive mistake. Child runs a similar offense to mine, but is much smarter with his reads and plays. Rarely making mistakes, he could be a great fit for the steelers team.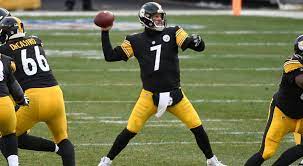 The biggest question is whether or not Ben will be fast enough to accommodate the QB wrap, and read option offense child likes so much. My guess is he will have to adjust a fair bit in that regard to change some things up.
Ive slobbed on Child a good amount in this article, but heres the rub. I really, really dont like the overall configuration of these users. Could this team come out to shock everyone? sure. As of right now you have a former MVP hopeful QB playing rb in Breesus. You have two of the league worst chargers QBs filling out the QB room, and you've got overall a lot of that chargers roster. I am hoping it works out better than last season or child may be enjoying some Cancun time early this season